A new badge category, Distinguished Members, has just been installed.
What are the new badges?
How do I get the new badges?
Each badge has different criteria. Except for that one. We're still not sure about that one, but you'll know when it happens.

---
Adult for a Day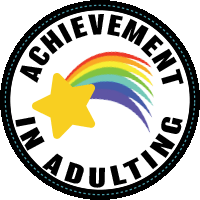 You did it! You adulted so hard.
No one actually knows the technical criteria to achieve this particular badge. They say when it happens, you just know.
Also, no one knows who "they" is, so this whole badge is quite questionable, really.
But you adulted and we love you. Just know that.
---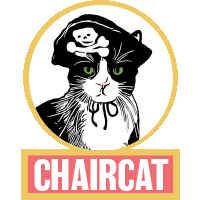 Our favorite cat is at it again. The Chaircat Mao badge is only granted to members who have been featured by the Mod Squad in a special category feature. Chaircat Mao LOVES featured members!
---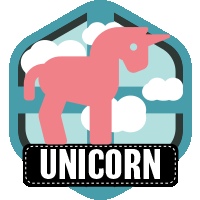 Unicorns are real and you are proof of it. This badge is granted to honor users who go above and beyond to freely share DIY resources and inspiration! It can only be granted by meeting the criteria below:
Post four or more full project tutorials, patterns, or recipe threads on Lettuce Craft. Each thread should include at least three in-progress photos as well as a full set of steps for a user to recreate the project themselves (woohoo!).
• 4 Tutorials/Patterns/Recipes Threads
• 3 In-Progress Photos per thread
• Full set of Instructional Steps per thread
• 0 Blog "for more info!" links
= 1 Super Cool Member (you)
Once you have shared 4 or more patterns, project tutorials, and/or recipes on Lettuce Craft, personal message sweets4ever with links to your four threads and she will beckon a unicorn in your honor.
---
If you were a member on our previous site, Tutorial Author here is similar to Tutorial Contributor there. The criteria should look very familiar to you!
November 4, 2022 UPDATE! More badges!
We have another BADGE! The WISE OWL badge is a special Thank You badge for those who have taught classes here on LC. We greatly appreciate it and everyone had a lot of fun.
And ANOTHER new badge!

The Winner, Winner Badge goes to those who have won one of the official Lettuce Craft Challenges!
We love it when crafters from all categories come together to enjoy our crafting challenges. We appreciate all your enthusiasm and support for these events. And we would like to thank the winners with the Winner, Winner Badge. Winners can chose between Winner, Winner Chicken Dinner and Winner, Winner Tofu Dinner! Both are equally as tasty and remarkable.
New badges as of February 2023!
Lettuce Craft has six distinct categories for crafting and some of our most adventurous crafters have journeyed onto each of these boards. They are our Crafty Chameleons!
If you have posted 3 or more projects to each of the crafting categories (Art, Home & Garden, Fashion & wearables, Fiber & Textiles, Food & Drink, and Paper & Vinyl Crafts) then claim your badge!
Send a message to @moderators along with the links to your projects to have this badge activated!
We have a new SWAP-CENTRIC badge!
Star Organizer -
You're a star in our eyes for keeping the swap boards going!
Swaps are amazing and only happen because wonderful people organize them. These people come up with new, exciting, and fresh ideas and take the time to keep them rolling. This little thank you will go out to one person each quarter who knocked it out of the park and was our STAR ORGANIZER! We thank you!