My sister has seen the various flamingo pieces that I have done for swap partners. She has been bugging me to paint her one for her home in Florida…I have been promising her for about two years now…something always comes up…she also says I craft more for my brother than I do for her…sigh sibling rivalry still happens after 60 years…ha…
So, here it is…
I poured glue over a canvas and tore strips of blue scrap book paper all over it. When it was dried, I brushed various blue paints over it. I then drew a flamingo on a piece of tracing paper and glued it down on the canvas. When that dried, I turned on netflix and tore various colors of pink paper into shapes to fit on the flamingo form.
Some paint, some stamping, some spritzing, some markers…DONE!
I will let it completely dry, clean up, then coat it with either diamond glaze or maybe beeswax…not sure yet…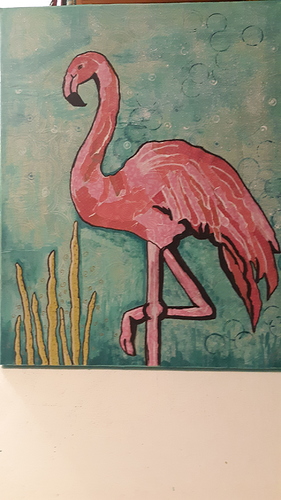 Close up of torn paper strips…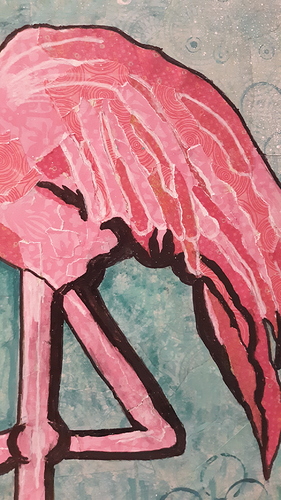 I think I have time for one more project in March…then time to plan for April swap items!