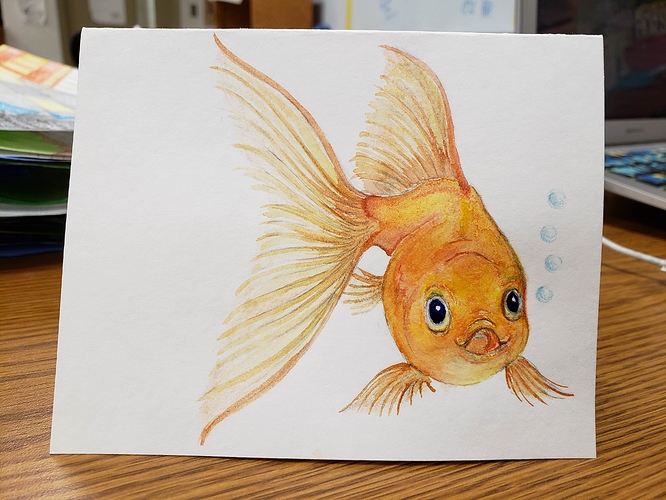 Painted a little goldfish, about 4x6 inches. Part of a thank you card for a donation toward our classroom fish tank.
Done in watercolor on white tagboard.
Drawn lightly in pencil and completed the painting with watercolor (Crayola). I like to challenge myself to complete projects with the same materials I give my students.
My first post to Lettuce Craft!