I love the bright colors of Mexican folk art, and I love making little shrines, so these little matchbox shrine facades that just came out at Alpha Stamps make me so happy. For the past week or two, I have been busy making shrines. All the bright colors! The fronts are chipboard, while the little niches are matchboxes. (I have so many extra matches now!)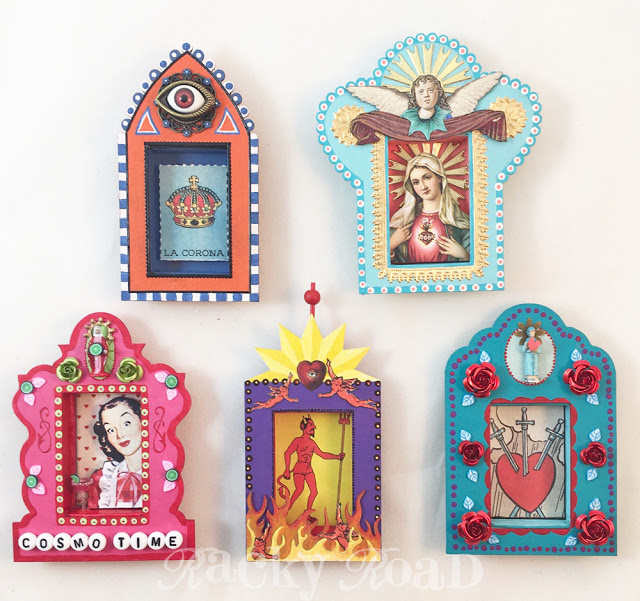 The first shrine I did was all about Cosmopolitan martinis, so I painted the exterior a bright pink with a red border. It's embellished with polymer clay limes and pink leaves, and the niche features a miniature Cosmo drink. The small metal saint is painted in Cosmo colors, and she's offering up a slice of lime! This shrine will be the perfect addition to the Cosmo shelf in my kitchen.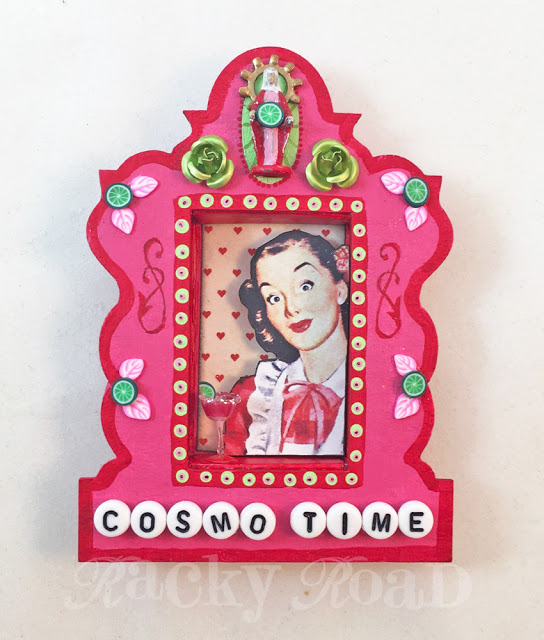 My next shrine was made before the Corona virus threat got real, but in light of all the news of the hour, I'm calling this one the "I See Coronavirus" shrine. I used a small loteria card for the niche, and a bright red eyeball at the top. The eye sits on a round filigree setting. I painted the tiny flowers on the filigree to match the colors of the shrine border. The perfect black lines are Dazzles Thin Line stickers.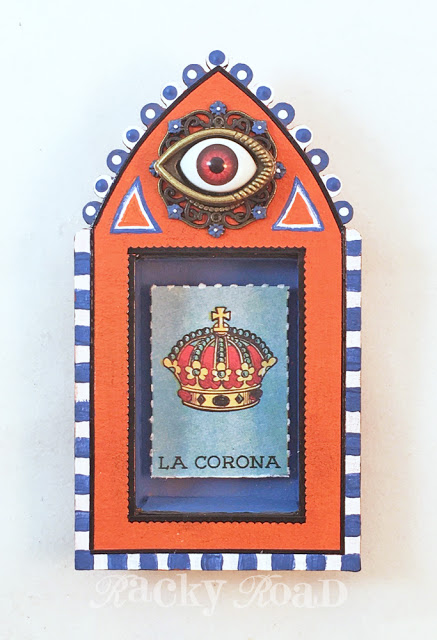 On this next shrine, I first painted the facade a bright turquoise and then searching for an image to feature in the niche. I found the perfect one on the Loteria Matchbox Shrines collage sheet. The saint was painted in the same light turquoise used for the interior of the niche. A bronze metal flower makes the perfect halo for the saint. Metal roses on the sides, along with polymer clay leaves give a bright pop of color.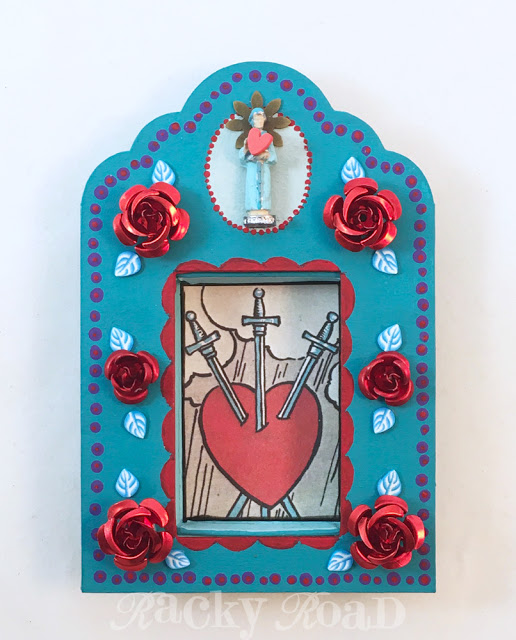 Oh no, it's the devil! This is another shrine where I chose the color first, and then the image. The flames were painted on chipboard, then cut out and glued to the front. I could not resist making a few tiny demons suffer in those flames.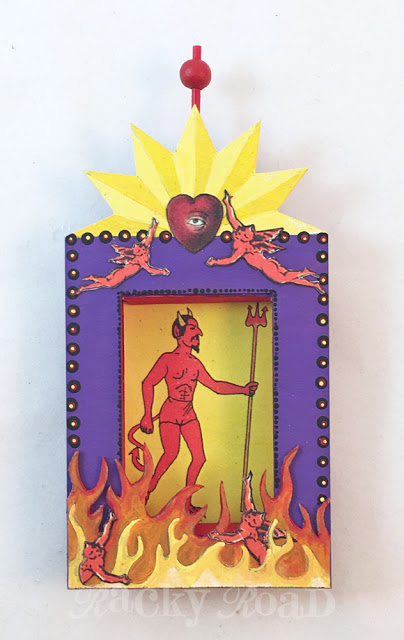 This image of the Madonna is just so beautiful. It was the first thing I chose for this shrine. I then picked the paint colors to coordinate with the image. Gold Dresden trim and halos work perfectly with this heavenly theme.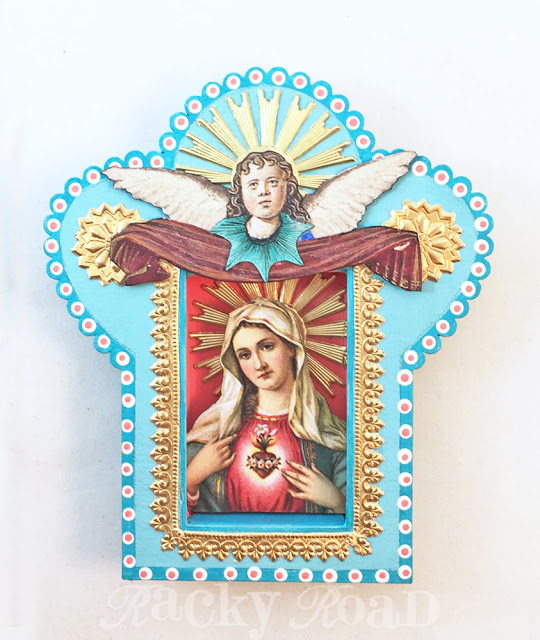 All these bright colors look so fun together. I think I'm going to need another set of facades so I can make more.