I was playing around with paper piecing these cute quilt blocks without using any paper, just sort of eyeballing the design.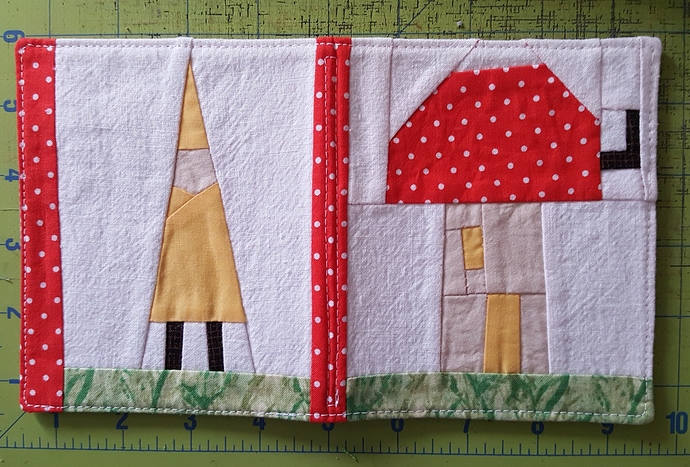 I thought they turned out pretty good so I stitched them together for an oversized needlebook.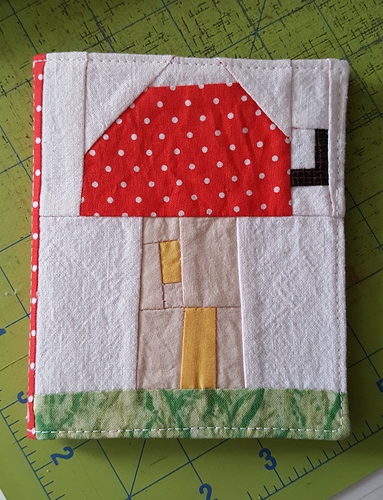 The inside covers are this adorable teensy red and white gingham and the pages are wool felt.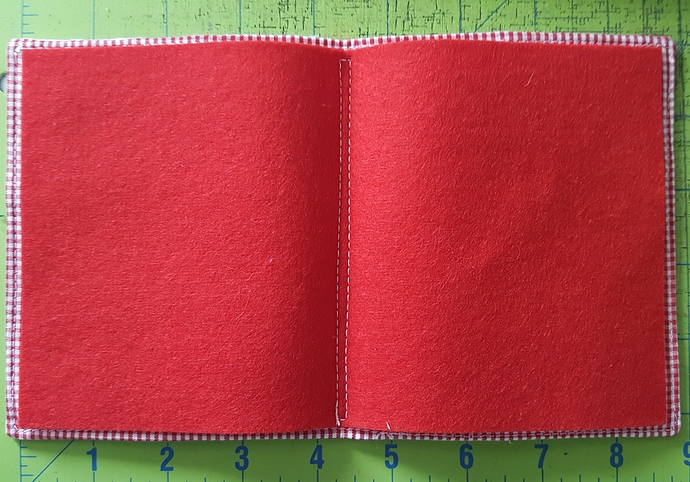 Both the gnome and the mushroom house are based on free patterns offered by Artisania.