I used green floss on antique white aida, and I made this awesome biscornu.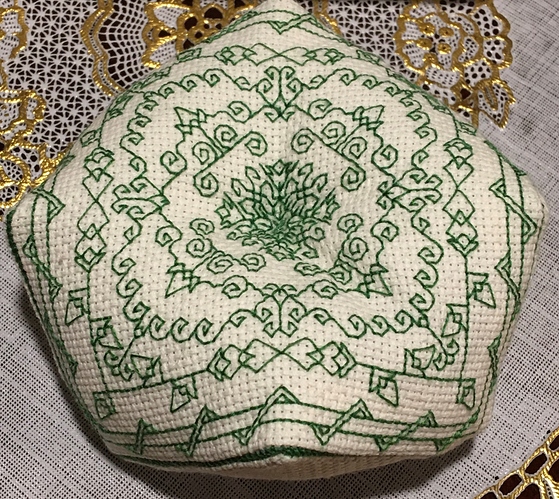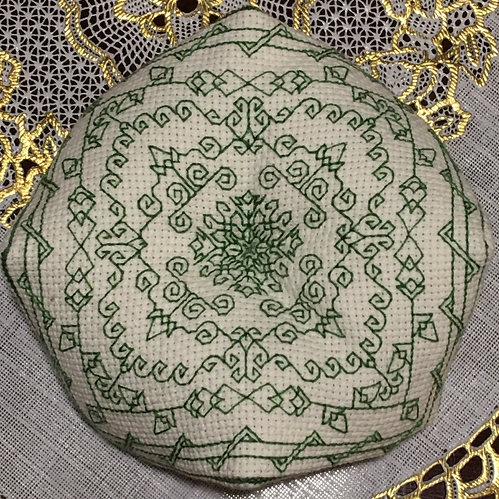 I am offering this as a raffle prize in the current Spring Nerd Games. If you're interested in joining the games and get in on the raffle, you can find the info here.
@roler will update the raffle post as donations come in.