Each month I hang a different themed mini quilt in our dining area. Of course February has to have hearts on it.
I actually made this last January but when I hung it yesterday, decided to show it off.
I'm not usually a floral fan but when I saw these vibrant flowers I knew it was meant for this piece.
Outside provides the best lighting in winter so here it is hanging on my deck.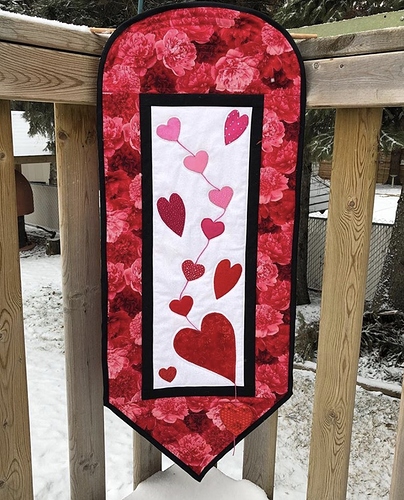 It's hard to see in the main photo but one heart is hanging loose …