I've been on a fabric twine wreath kick, and here I go again. This time, I've used scraps from all the soccer jersey colors my kids have ever since my daughter started playing rec soccer when she was 4.
I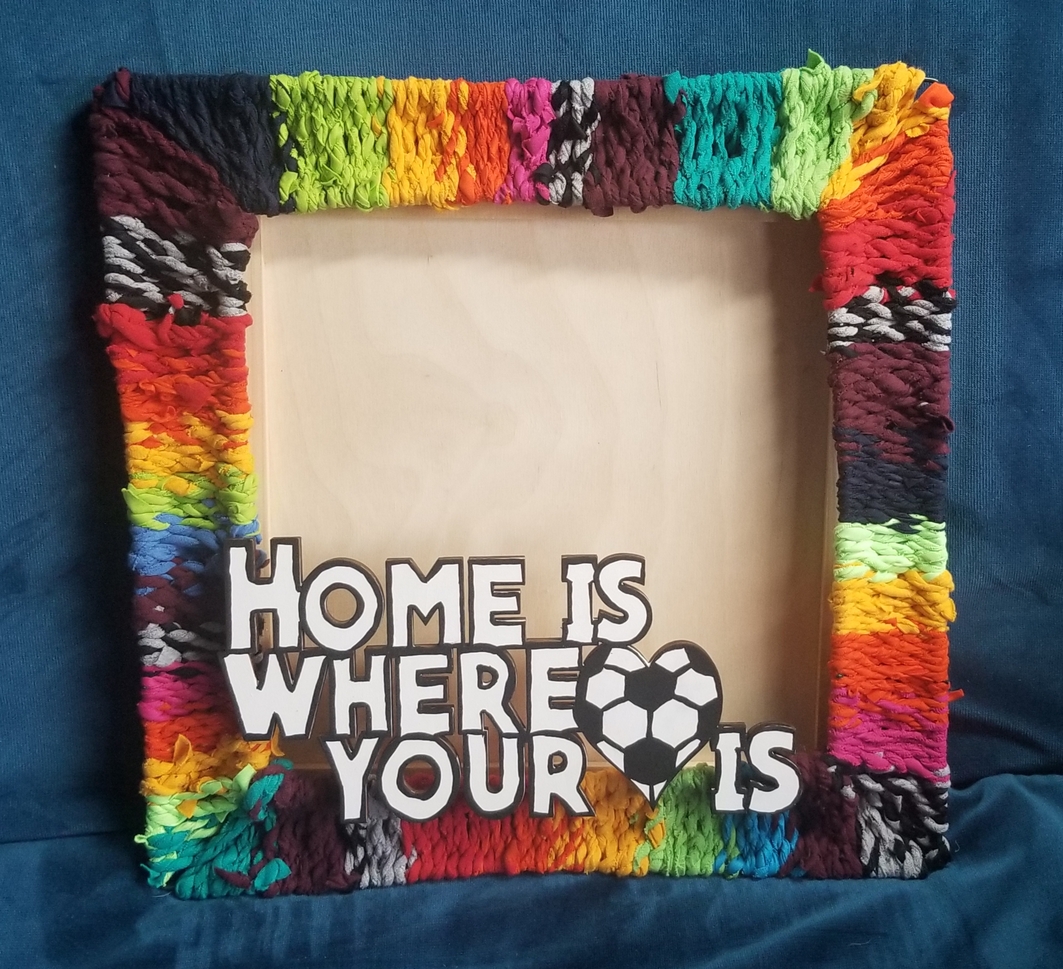 I created a rainbow pattern. Some of the jerseys are cotton, others are dryfit. This was my first square wreath and the corners were a little tricky to figure out how to weave.
I painted this Home is where your heart is wood cutout that I got at Hobby Lobby. I traced a soccer ball pattern onto the wood then painted. My attempts at a free draw were not good.
I chose a bunch of pictures of the kids and my hubby reffing, and went into Photoshop where I edited them into black and white, and gave a pop of color–their jersey! I'm blurring for safety:

I used made them into a collage that I glued with modge podge onto the black wood frame. I glued the black frame with E6000 to the wreath, and let dry overnight. Then, I took picture hanger wire, and wove a protection to the back that dh stapled to the frame:
This will be for my mother in law for Christmas.
Thanks for checking it out!