Last year we turned our small garden from a dump into a nice but still very empty space. We had always planned to start a veggie patch this year but we could never have imagined the current circumstances. I want to build raised beds today.
I have never grown anything completely by myself and can barely keep a plant alive indoors, but I was raised on a smallholding so I'm not unfamiliar with the harvesting/preservation part. But growing was my dad's job and he didn't like anyone interfering.
Before: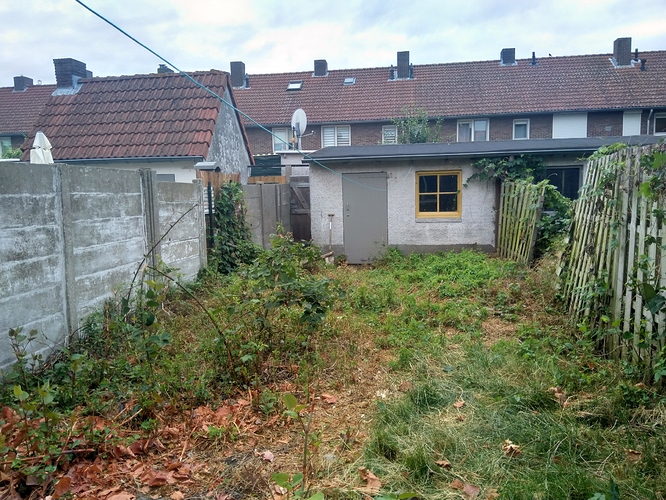 Last summer: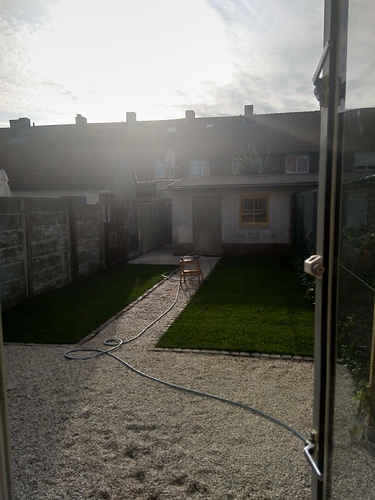 This is way too empty for my taste, but it was a necessary step on the way to progress. We need to be able to reach the shed easily to store our bikes so we decided to go with the boring straight path. The left hand side will be the veggie patch, the grass is just tenporary to keep the weeds out.