In my attempt to use up a large collection of scraps, I made fabric twine and then used it to make a blue wreath. Of course, there were pieces that were not suited for the twine…so, I cobbled them together by gluing them to a piece of interfacing, stitching and then making a pouch.
I used two vintage buttons in the center of the spirals because I did a crappy job at the center of the spiral…ugh…I attached a starfish charm to the zipper pull.
It is lined with a fat quarter piece so another thing destashed!
I will use it to hold some beauty products that are a bit taller and won't fit into my other pouches.
Except for a few tiny pieces, I have basically used up my blue scraps!!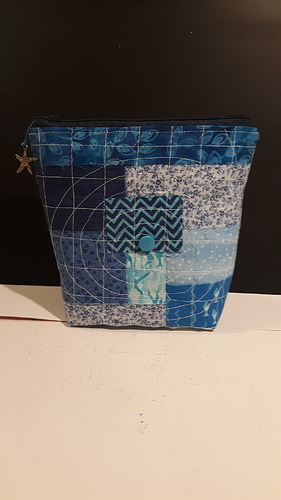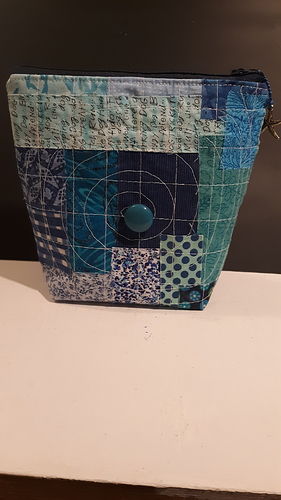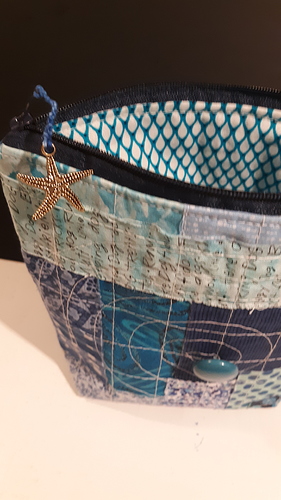 I am going to work on my greens next…

Edited: Look at those corners…each time I make a pouch I hear @magpie in my ear: "Poke out those corners!" ha ha ha