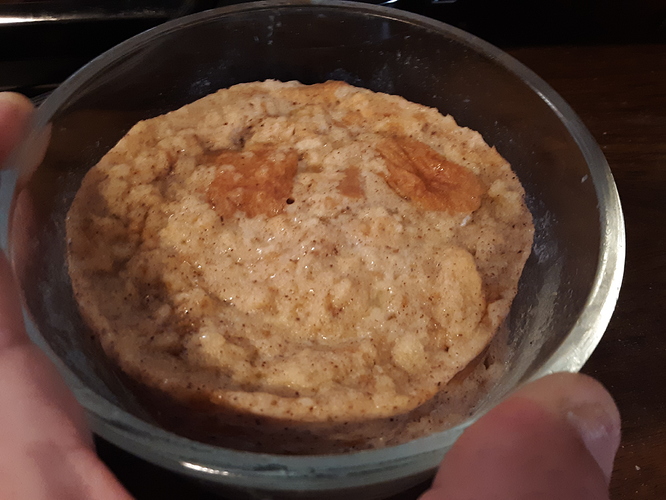 1 egg
1/2 c. Milk
1 Tbls. Sugar
1/2 tsp. Cinnamon
1/8 tsp. Ginger
1/2 tsp. Vanilla
1 Tbls. Melted butter
2 slices of bread (a good way to use up heels)
Mix everything except the bread thoroughly. Blend in bread and let stand for about 5 minutes. Pour into a 2 cup glass bowl, cover and microwave for 2 minutes and 20 seconds. If you can wait, let it chill in the fridge. Else, do like me and gobble it up and then whimper about how you couldn't wait for it to chill.
Milk Toast
1/2 c. Milk
1 Tbls. Sugar
1/2 tsp. Cinnamon
Four slices of buttered toast.
Heat the milk, cinnamon, and sugar til hot.
Pour 1/8 c. over one slice of the buttered toast.
Eat before the bread gets overly soggy, or eat it when it gets soggy. I like it both ways,
The milk toast is the earliest memory I have of food, and probably why I loooooove bread pudding. I was over at my aunt's house and my cousin made it for me. That was somewhere between the years 78 and 80…A looong time ago (for me, heh).