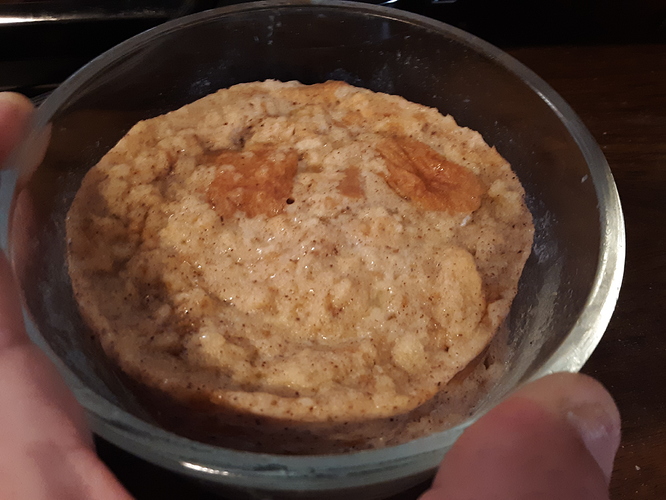 1 egg
1/2 c. Milk
1 Tbls. Sugar
1/2 tsp. Cinnamon
1/8 tsp. Ginger
1/2 tsp. Vanilla
1 Tbls. Melted butter
2 slices of bread (a good way to use up heels)
Mix everything except the bread thoroughly. Blend in bread and let stand for about 5 minutes. Pour into a 2 cup glass bowl, cover and microwave for 2 minutes and 20 seconds. If you can wait, let it chill in the fridge. Else, do like me and gobble it up and then whimper about how you couldn't wait for it to chill.