Thanks to @storerboughtcreation, I made the Lettuce Craft Cross Stitch Pattern. I knew exactly what I wanted to do with it because I knew I had a collection of fruit and veggie fabrics…and one of those was fabric with lettuce!
After I did the cross stitch (with only a few mistakes), I "framed" it with some wood print fabric (also in my stash) and attached it to the lettuce fabric. Added some brownish linen to make it larger, about 16 x 16 inches. Lined it with some coordinating stripe fabric and ta-da…I had a new tote bag to take to the market!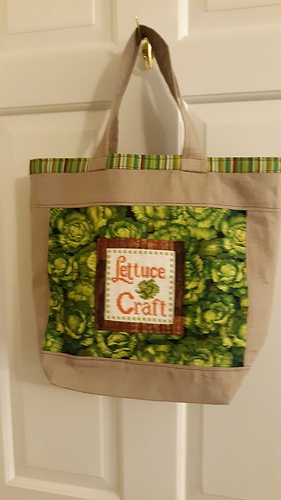 The back is a repeat of the front, except without the Lettuce Craft logo…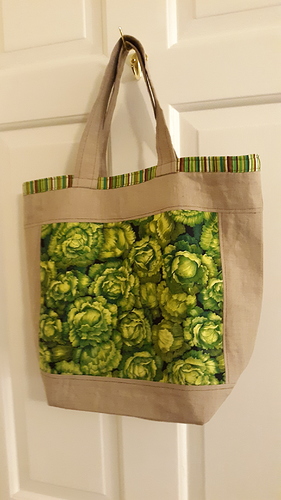 Going to take it out for a test run tomorrow, so glad I got it done!
Thanks again, @storerboughtcreation for this collaborative project…