I've been infatuated with this project since I first spotted it on the Dreaming Tree website, so I made it today. Just in time for some spring/Easter decorating!
It was a pretty complex project with many mats to cut. It was pretty fun and challenging just to pick the mix and match patterned paper.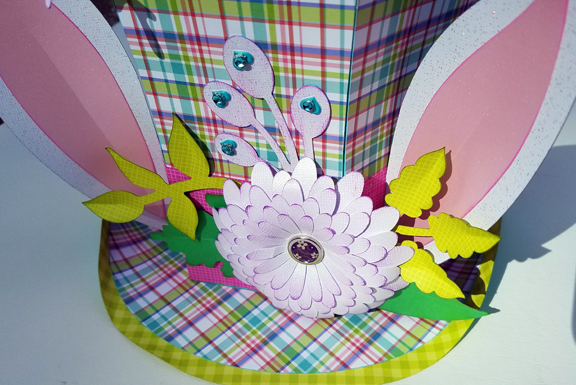 It's also a box!
Delia is always interested in new things around the house, but I think she might be lobbying for getting a crazy top hat of her own!*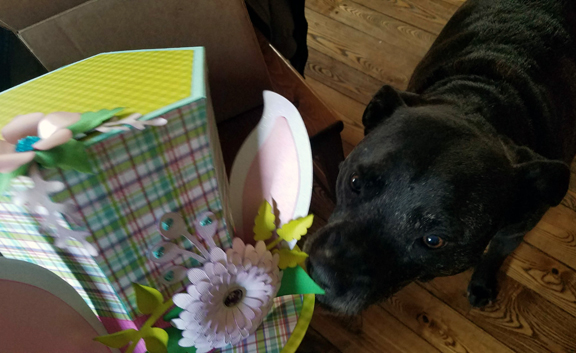 *Delia would never want to wear a hat!