Last spring, I learned how to make a simple and quick journal using a regular office manilla file folder.
Each year, my office throws out tons of them because we throw out old files, folders and all to make room for the new year's paperwork. I have been hoarding them for years, using them for all sorts of things from bookmarkers to scratch practice pads.
I found a tutorial on making these folders…there are hundreds of ways to decorate them, close them, create pockets, etc. I picked a very basic one to start. After I made two, I felt confident enough to make one for my partner in the LGT2 swap… @seeuudee…she had altered art in her swap notes.
On to the pictures (she also has some in the swap gallery)…link to more pictures
Most of the journal is paper but the back edge is a strip of fabric glued and sewn to make it sturdier. You can sew as much as you want.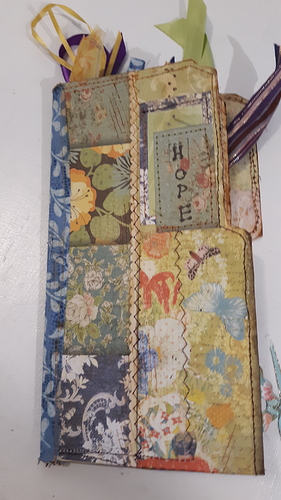 The insides all have pockets where you can stick in bookmarkers as well as file folder inserts to write on and embellish.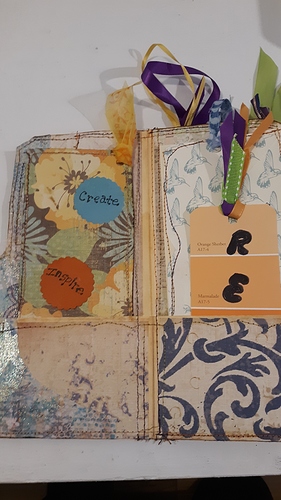 You can really get creative with ribbons, tags, threads, inks, stamps…whatever suits your fancy!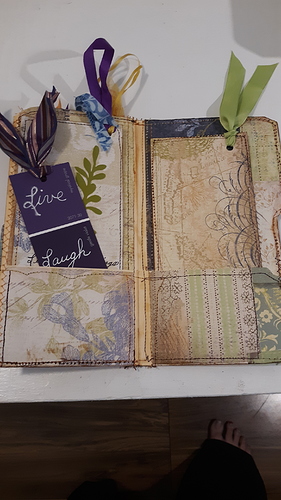 Be prepared to enter a black hole if you google this…there are just so many styles and techniques…they are really fun to make, so give it a try and post your creations!