Two Yip YIp's down from the Martian planet to check out our maker stuffs.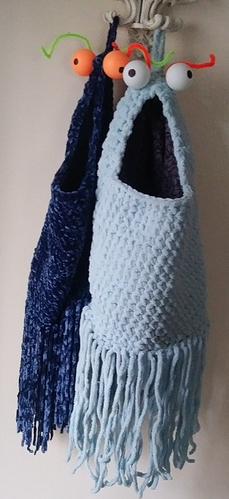 Crocheted using this free pattern from Rav: https://www.ravelry.com/patterns/library/yip-yips-crochet
The navy + orange eyes on left is Bernat velvet in navy. It was incredibly soft, but obviously has a greater drape and made for my sister. This one is my favorite (even though he's less structured)
The baby blue + white eyes on right is Bernat baby blanket chenille in overcast. It has more form, and I did line it (per the directions), as this was a swap gift for my buddy curiousfae.
Both shipped out yesterday for their new homes. Uh-huh, uh-huh.
How much Monster Jam is in you? Come jam with us!