We all love creating, but what happens after that?
Did you wear a hole in those comfy socks? Did critters munch on your favourite cardigan? Did the lovingly crafted wooden spoon take too many rides in the dishwasher? Loved items see some wear and tear, but if we can craft it - we can mend it!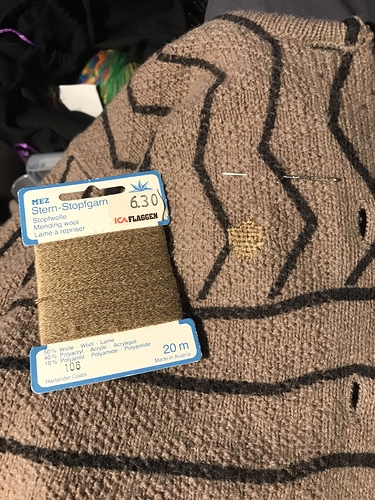 And we don't have to stop at the handcrafts either. I've darned storebought socks and mysterious holes in cotton t-shirts. I've needle felted holes and worn patches on machine knitted garments. It's win-win really. I can use the garment some more, and the mend makes it more interesting since I don't have the skills for truly invisible mending and tend to go for visible mending.
Are you in for a more sustainable 2020?