This mug, made by a local potter friend, has been in my daily tea rotation for aproximately fifteen years! So when I broke the handle off (and into three pieces), I resigned myself to using it for pencils or something. However, the Mend and Maintain craftalong gave me the boost of inspiration I needed to rejuvenate my old favorite.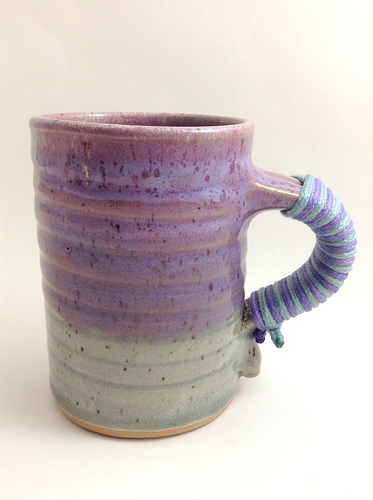 I used gorilla glue to put the pieces back together - and they seem to hold well under a reasonable amount of pressure. (The first time I tried E6000, but it came apart when I was pulling the cord around it.) Rubber band to keep the pressure as it dries.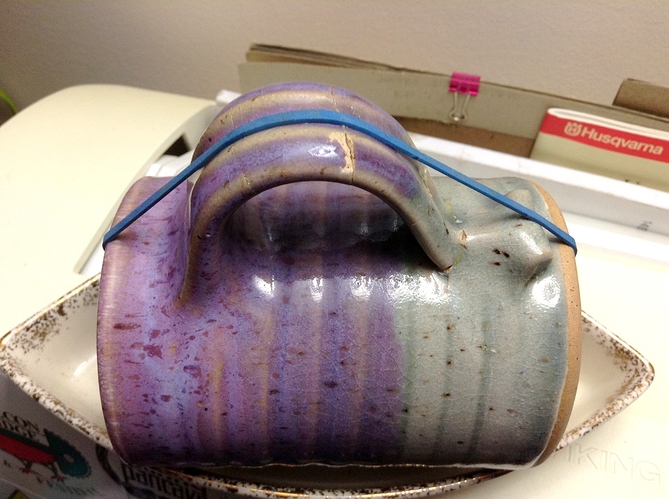 But then I didn't like the feeling of the joins and chips in the glaze when I held it. I looked for something like a thin paracord to wrap it, but didn't have any coordinating colors. What I did have was white shoelaces and RIT dye! I used purple dye for one, and teal for the other.
Starting at the top, and leaving a long tail trailing down the outside of the handle, I tightly wrapped handle and tail until they met at the bottom. Snipped the ends and melted with a candle so they won't unravel.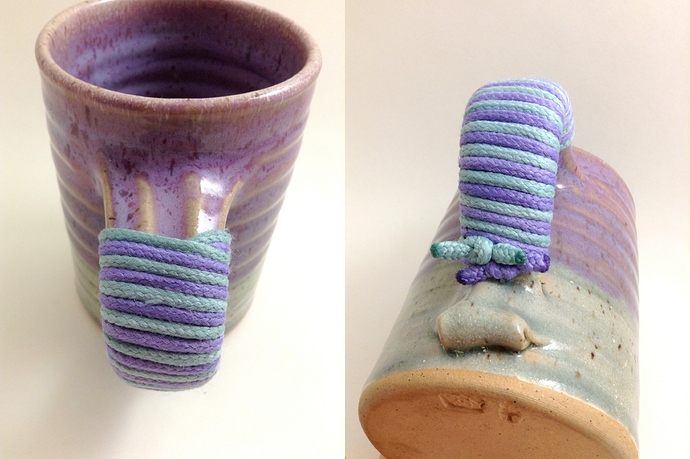 Welcome back to tea duty friend!