I made these for a coworker's 40th birthday. Unfortunately, he broke his ankle and wasn't in, so instead I turned into a one-woman mobile speakeasy and blew everyone's mind with Monday-morning cheesecakes. I'm sure it's what he would have wanted.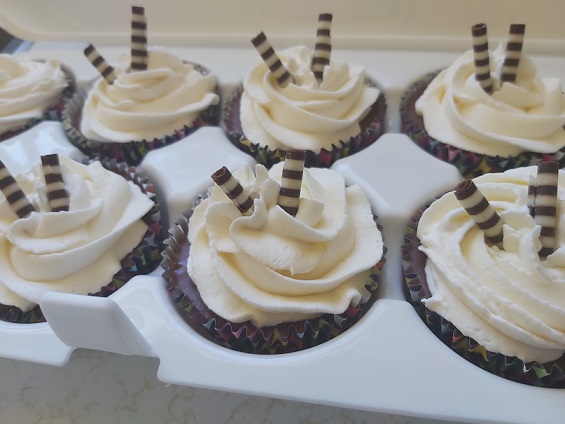 You can find the recipe here; it's actually quite simple and yields excellent results. The only thing I did differently was the topping, which is a stabilized whipped cream that uses cream cheese for body. I wish I could claim the chocolate straws as my own, but I bought them from a specialty bulk store…they add a touch of class, I thought.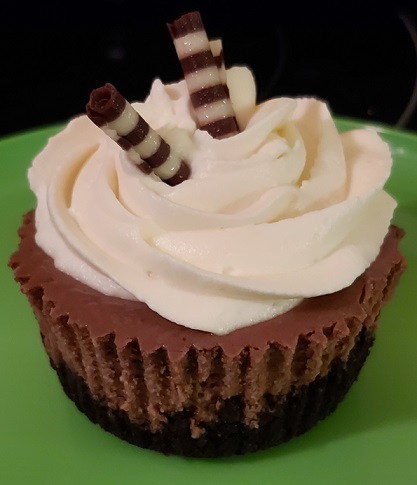 I still have some Bailey's left, so I might have to make another batch when he's finally back at work.
Thanks for looking!