I think I caught "March Mushroom Madness" from @magpie!
Decided I had to make that little felt mushroom ornament .
I cut out ten but only fully embroidered five. I used the selvage of some upholstery fabric to make "moss". Strung them on butcher twine with some felted balls to make a bunting to go across my craft room window.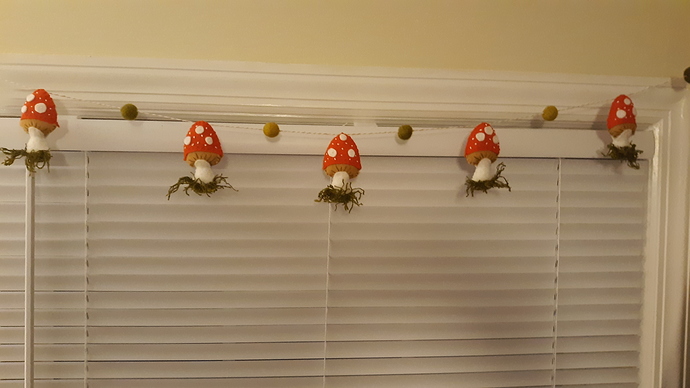 It was pretty simple. Mushrooms are one of those little things that just make me smile.