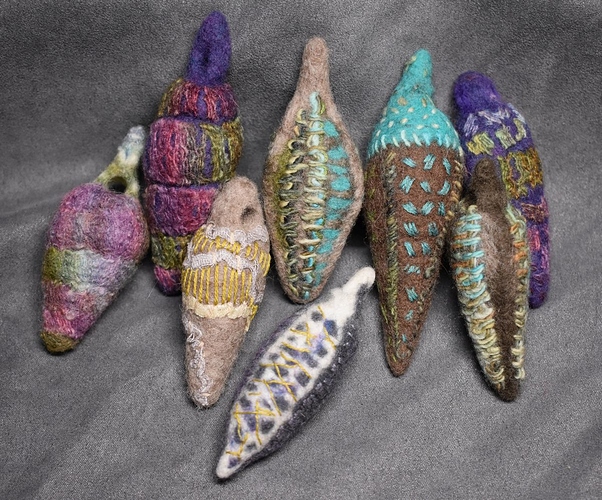 I've been rather haphazardly been experimenting with making pendants.
Now it is time to get serious which I began with the last pendant I've made so far, the white/grey pendant.
As I was making it I wrote down which fibers I was using and in what order, noted that I needle felted it very firmly and drew outlines of the pendant both before and after wet felting. I do remember or can figure out what fibers I used in the other pendants, but in the long run you don't want to have to rely on memory. It's better to take notes.
I need to compare pendants that are made just from Merino and those made from a MC-1 short fiber batt (probably a mix of Merino & Corriedale) or a short fiber Merino batt or various combinations of any of those.
To maintain the vibrancy of the embellishment fibers, I want to limit the amount of time necessary to wet felt the piece and hot water.
So lots to learn, lots of work to do.