@storerboughtcreation reached out to me to see if I would be willing to make some special charms for the Nerd Games. Originally I was a little hesitant because I didn't want to take away from the ebay sale, but then I came up with this idea that is Nerd Games specific: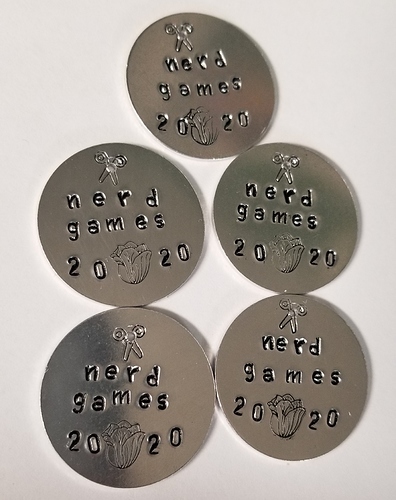 She asked me to make 25 charms. I punched holes in the charms that did not already have holes and added the round clip thingies (drawing a black on real word, but that is much cooler, right?)
I put them all in a fancy bag to send off: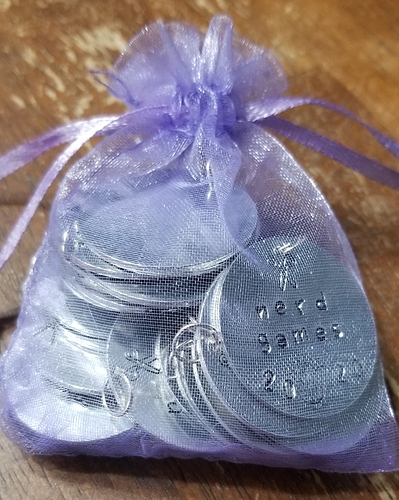 I hope it made her feel like she was holding a bag of gold! (or, er, aluminum rounds)
I also made her a set of 20 Nerd Games specific notecards (no picture).
And, the Nerd Games leader needed her own bracelet: