"Mom, I got invited to a birthday party. Can you make a present? It's for tomorrow" at 8PM.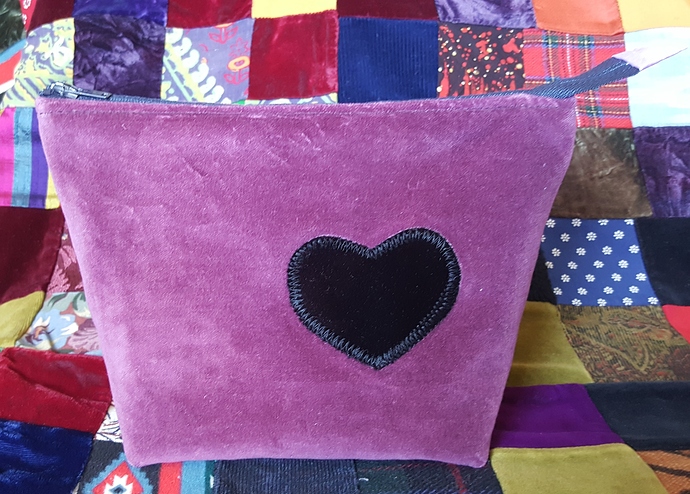 Thank goodness I had the right sized zipper in stash. Lined with this cute galaxy fabric.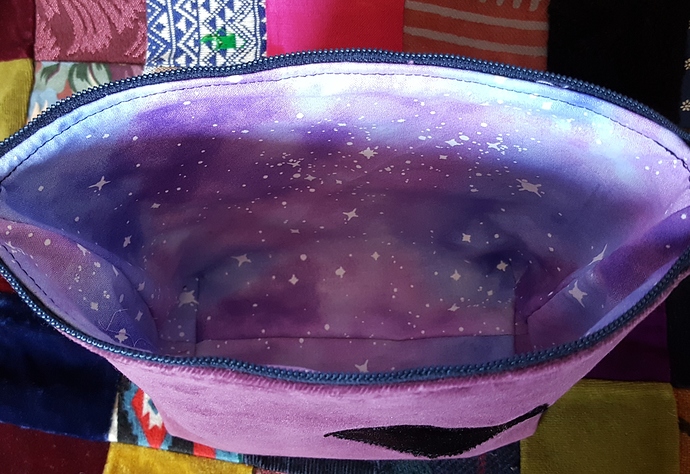 The heart is a bit of very soft velvet, stuck on with fusible web and zig zag appliqued.