Ortwin of the Black Forest!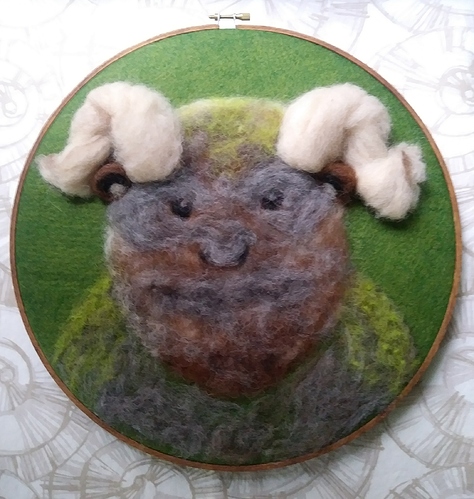 Needle felted onto felt.
I love his face the most. Very gentle. Which is apropos, as he is named after my favorite German Opa, Ortwin! (not my actual opa, but adopted to my heart)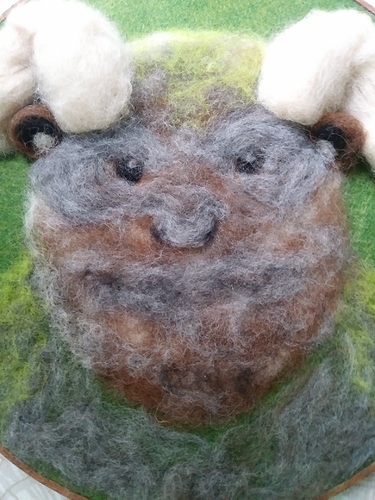 I stained the hoop with watercolor tubes. I love how it turned out and will do it again - maybe something darker? But I love seeing the grain shine through.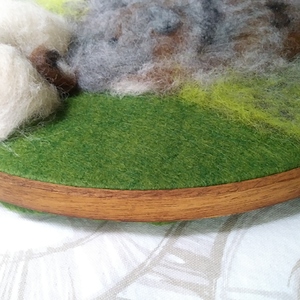 How much Monster Jam is in you? Come jam with us!