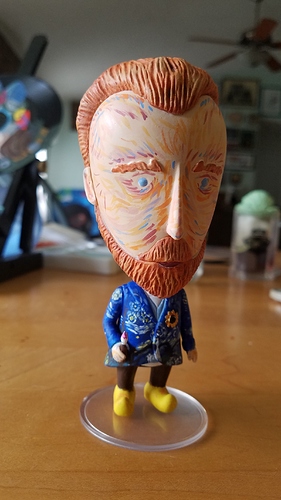 I went to see the Van Gogh exhibit at a local-ish museum a few weeks back and picked up a blank DIY vinyl Van Gogh figure produced by Today is Art Day.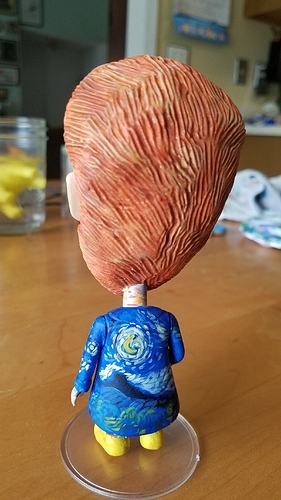 He sat around for a bit while I thought about how to paint him and I finally got to work on him this week.
His face is inspired by his self portraits and his jacket is my (and countless others) favorite work of his "The Starry Night".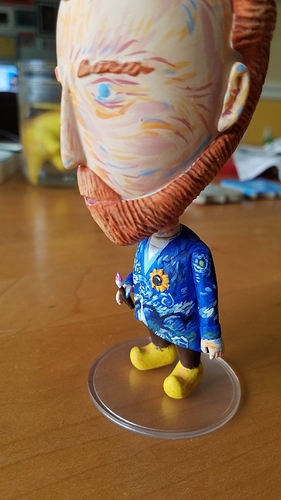 Materials wise, I didn't use anything fancy. Just lots of thin layers of craft acrylics.