Suck it, Calendar! I can make Christmas stuff whenever I want!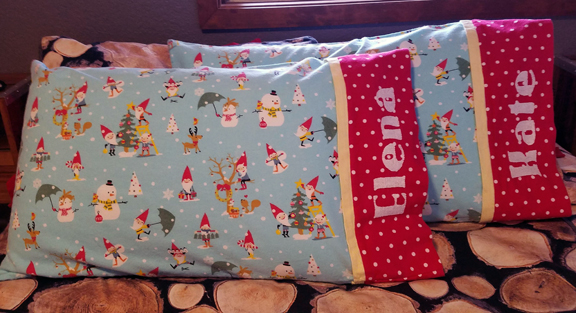 When I saw this adorable elfin flannel at a local shop's INSANE fabric sale a week and a half ago when I was fresh off making these pillowcases for TheMisterT, I knew I had to make pillowcases with it for our nieces… for next year. So I wandered the the flannel aisles at JoAnn a few days later to find the accent prints during their flannel sale.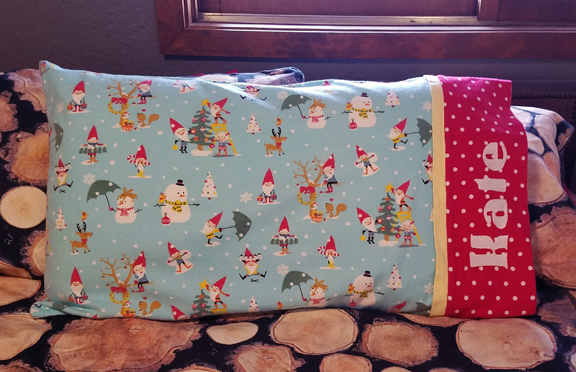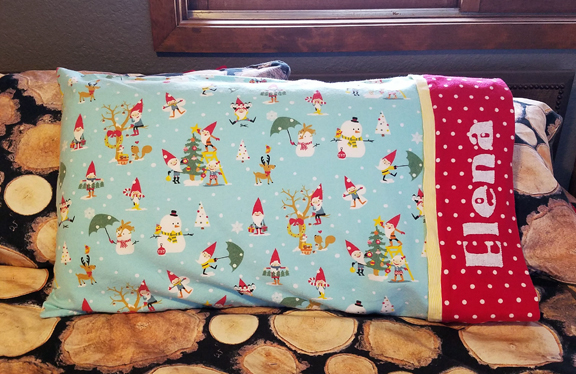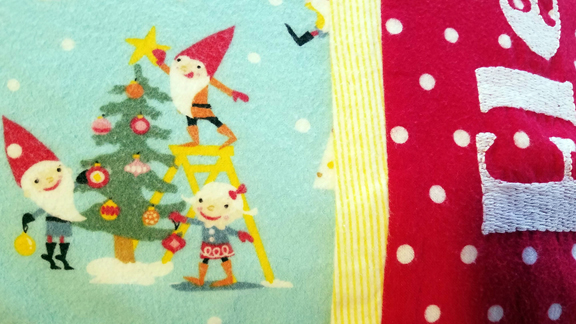 And then I decided I really did kind of need to embroider their names on them, right? Right! So I found a font I thought would work with the elves and show up nicely on the polka dots, printed up patterns, and transferred them to the already cut cuff pieces. Once nice thing about embroidering the cuff pieces before assembling the pillowcases is the back is completely encased: protected and unseen.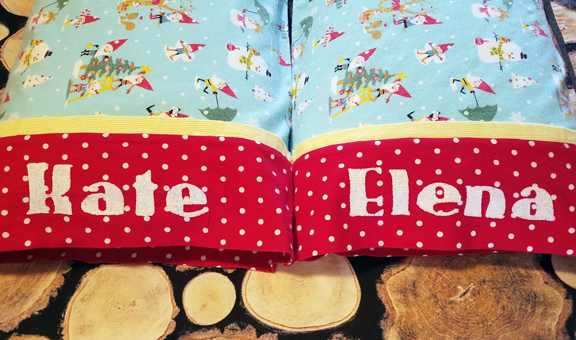 Another nice detail of the cases is that they are tidy French seams.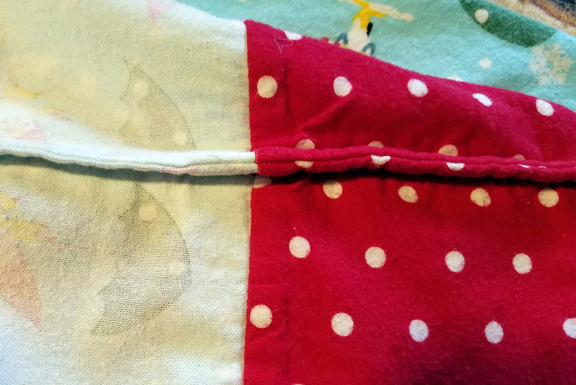 And now I just have to remember I have them come next xmas season!