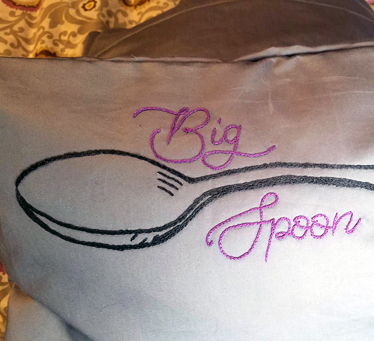 I have had the idea for this embroidered pillowcase set for YEARS. I even started once and then ripped out the stitches and eventually donated the pillowcases I'd purchased for the project, because our bedding changed and they no longer coordinated. And now these will be for TheMisterT for Valentine's Day.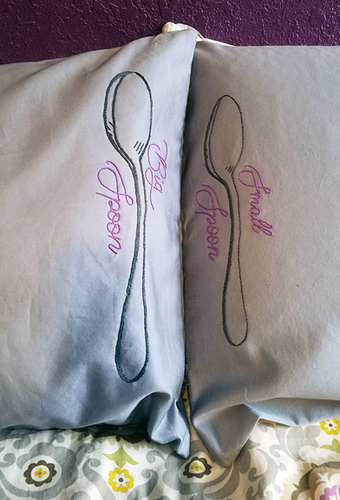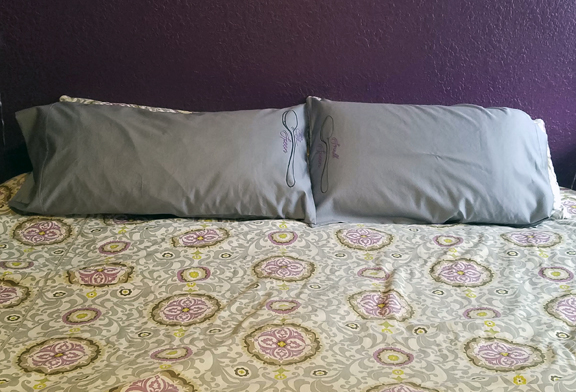 They're entirely done in split stitch using a very dark grey and a slightly mauve-y purple.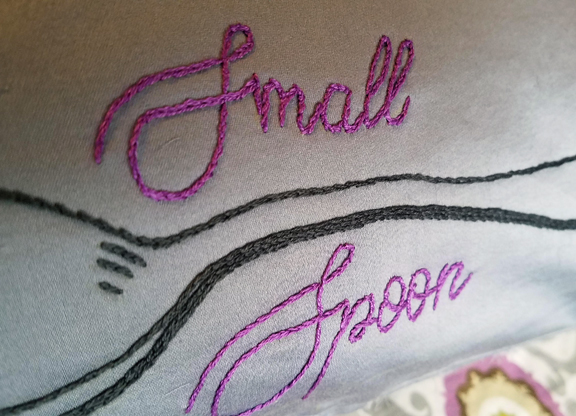 I wanted the spoons to, well, spoon so I embroidered them on the inside edge of the cases… which means that I decided to make the cases this time. I found supima cotton on sale at my local Jo-Ann in an appropriate grey and used these pdf directions for assembling the cases. I am kind of IN LOVE with this method and now am trying to make sure I don't get obsessed with making pillowcases. We don't really need any more pillowcases at the mo'.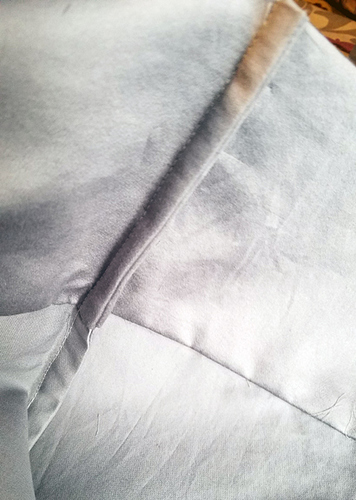 All the seams are finished so nicely with this method! The main assembly is done with french seams and the cuff is attached using this lovely rolling trick that's kind of like magic! (see the pdf link) I'm sure this isn't new to a lot of sewists, but it's new to me!