Made for a swap, I liked this dude a lot and wanted to keep him with me.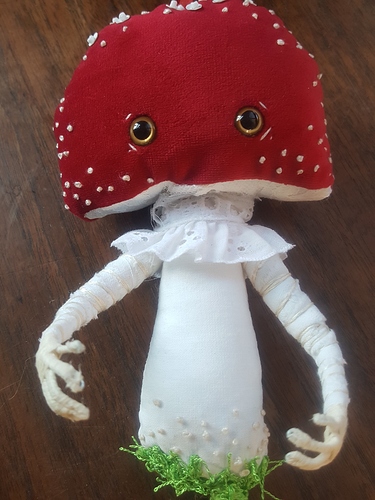 The hands are fairly stiff wire, thread wrapped.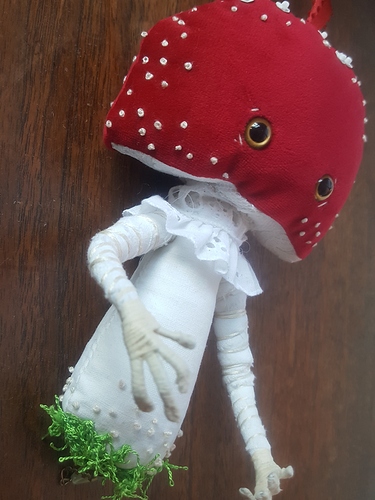 Lots of elements used like velvet, beads and sequins, embroidery thread, yarn, wire, glue, doll eyes, lace.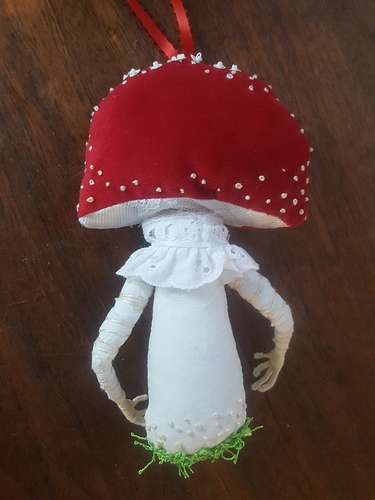 Not shown, a little jade green teardrop bead got sewn to the bottom last minute before shipping, a sort of nod to traditional dotees.