I had a bunch of leftover yarn from a cowl and shawl project that I made using Lion Brand Ferris Wheel yarn. I decided to make a snuggly lap blanket for a coworker who has been going through some personal issues. A cozy blanket always makes everything better, right? I did end up having to buy three new balls of yarn to finish the blanket, so now I have three remaining half balls to come up with a use for, but at least I got rid of a bunch of other partial skeins.
Here is a photo of the blanket taken on my oversized arm chair: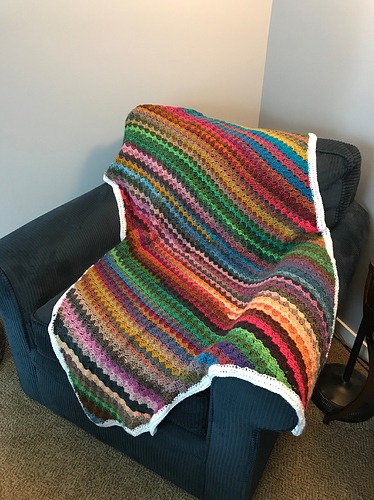 and a nice folded shot of the blanket: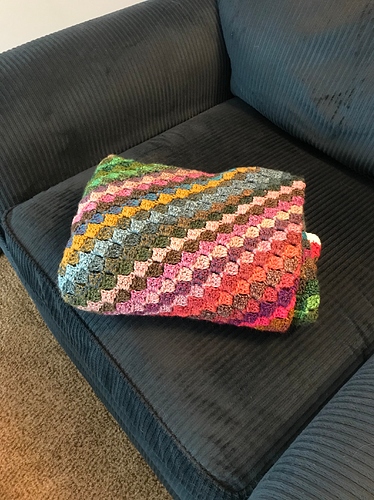 I gave it to her today and she was delighted. The Ferris Wheel yarn is a nice soft acrylic and the corner to corner crochet method makes a nice squishy blanket that's nearly free of the holes you sometimes get with crochet blankets. Hopefully it'll be snuggly, warm, and just the right amount of cozy to make her days a little brighter.