I had these canvas pouches in my stash for a while and finally decided to put one to good use. Inspired by the Craft Stars Garage Sale, I embellished one of the pouches with a bunch of my hand-dyed fabric scraps. Then I just stitched all over them.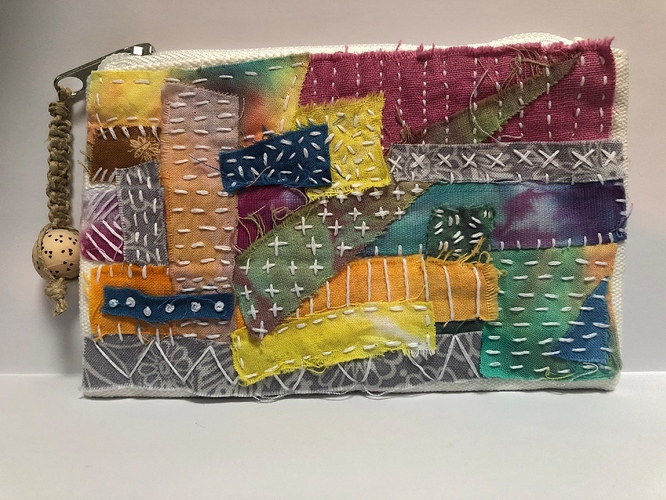 The macrame zip pull was one of those things that, once it came to me, I had to do it right away. I think I added it at like 11:00 at night after putting my kids to sleep. The wooden bead I had burned previously and was also in my stash.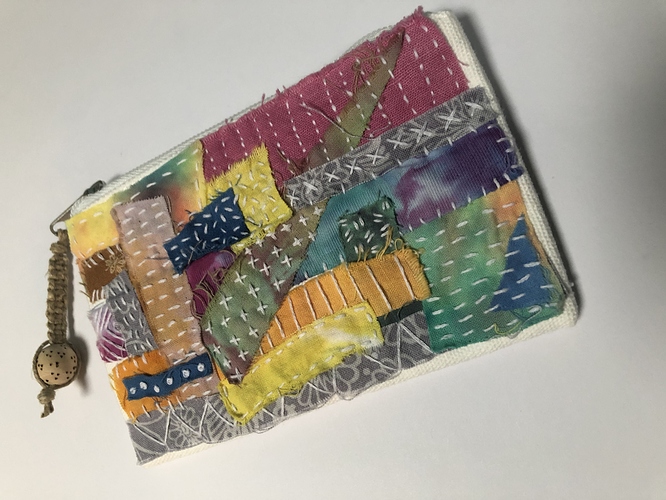 I thought I was going to do traditional shashiko stitching at first, but I quickly realized I'm not an even enough stitcher for it to look like it's supposed to. So I borrowed some techniques from TM patches.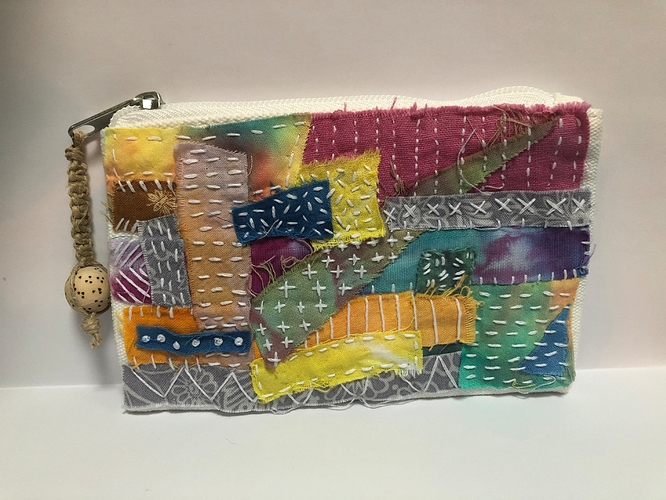 It was super fun to make.