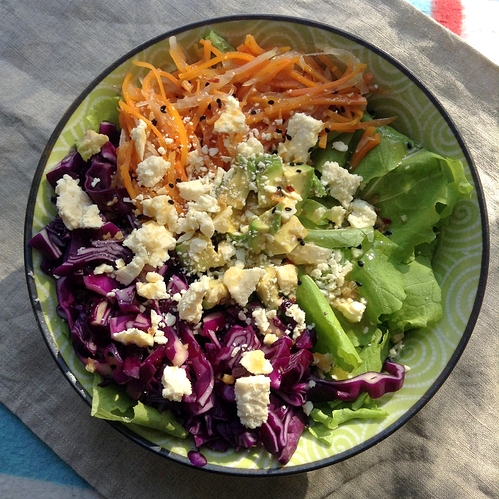 Delicious Asian-influenced dressing pictured here with greens (Tokyo bekana), red cabbage, avocado, feta, and pickled carrots & daikon (edit: posted!).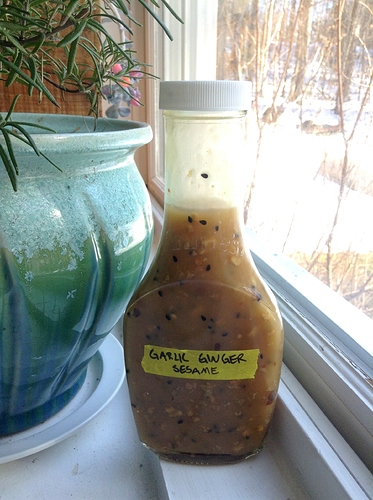 I adapted this from another recipe that I found too oily and not tangy enough.
To begin, mince 4 large cloves of garlic and cook until lightly crisp in 1/3 cup extra virgin olive oil and 2 tsp toasted sesame oil. Let cool.
In a jar, mix the garlic and oil with:
1 tbsp dijon mustard
2 tsp maple syrup
2-3 tbsp apple cider vinegar (to taste)
2 tsp soy sauce
1 tsp lime juice
1 tsp fresh grated ginger
1/2 tsp red pepper flakes
1/2 tsp black sesame seeds
pinch of salt
Shake it all up and keep in the fridge!