Hello all! Excited to get back into the online crafting community (was formerly known as puppy_girl on craftster, though hadn't been active for a couple of years).
Anyhoo, a couple of months ago we were at the game farm and saw/got to interact with a couple of camels. While there I learned that you can spin their wool like sheep and alpaca wool, so obviously now my goal is to spin camel yarn. I've actually found some roving on Etsy, but figured I'd see if anyone has any experience with camel fiber before diving in. I've spun various sheep roving and alpaca before. I'm assuming it'll be similar to alpaca. Any camel spinners out there?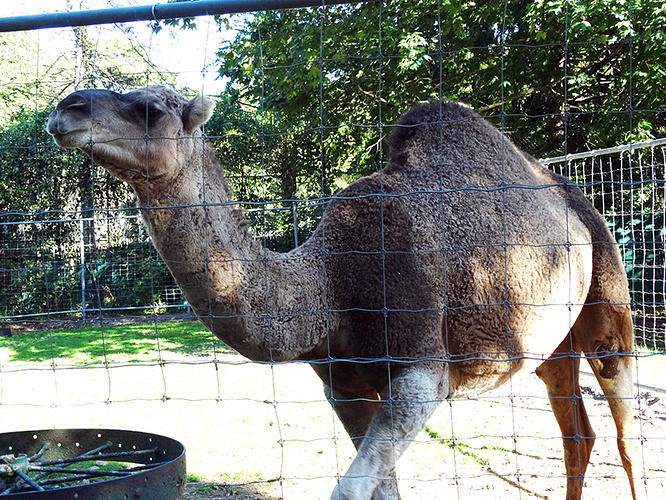 Here's a picture of one of the camels, for cuteness sake.