I decided to buy some canvases and to dig out my little used paint supplies to fill the empty wall over my sofa.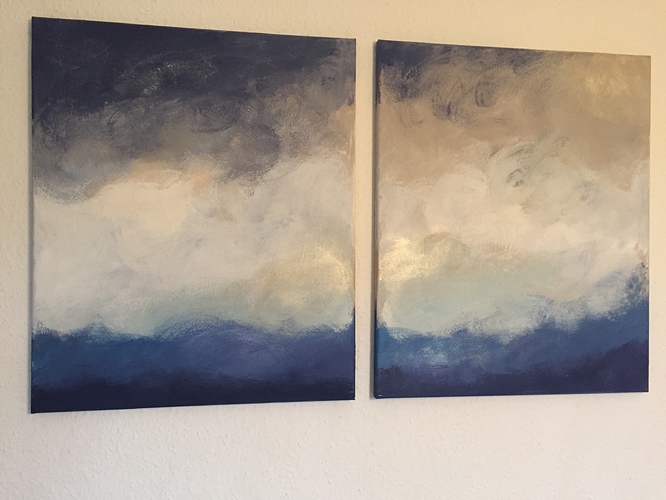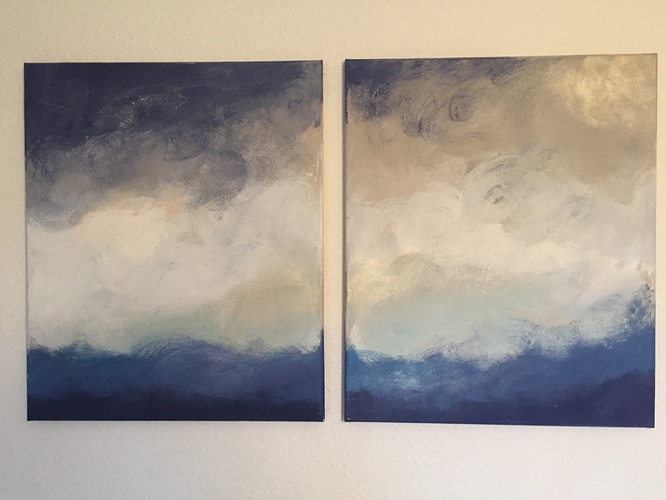 I'm pretty happy how it turned out. Especially because I don't paint very often.
I should have taken an image of my pants, too, though… when my little one got bored she grabbed a brush and started painting my butt.