@sheepBlue taught me how to do stumpwork and it's become a favourite challenging craft that I will likely pursue forevermore. I just love it.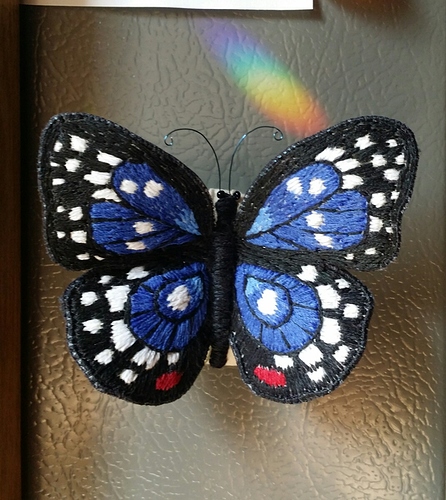 It's mounted on a little disk with a very strong magnet inside so it is pretty as well as functional!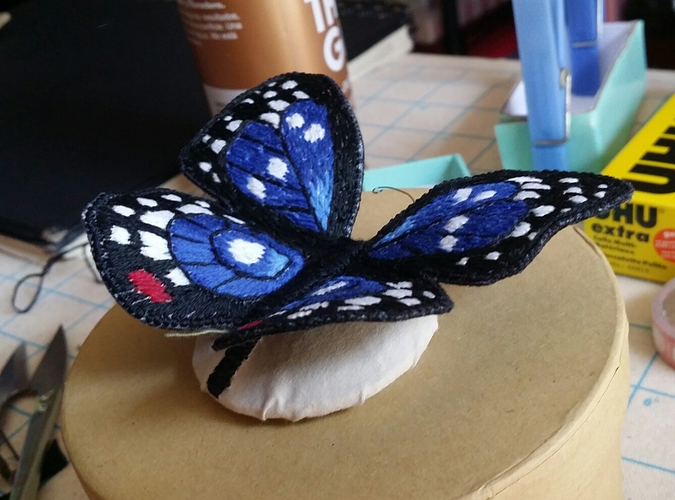 Wanna try it? She's posted a most excellent tutorial here!