I am in that weird spot where I am partially done with a couple of project, but waiting on others to move forward and yet I NEED to make something. So, I decided to do another cross stitch on paper - just in time for National Tortilla Chip Day… which is close enough.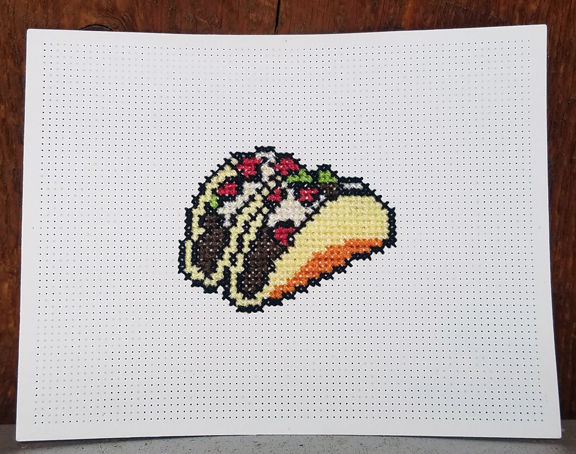 I'm not sure what I'm going to do with this - possibly make a card later down the road.
The "pattern" is actually for a Lego-like product from a company called Brik.