I made this wee cross stitch sewing machine on paper cross stitch canvas for my partner, @anna.wahnsinn in the Little Good Thing (R2) Swap. It finally arrived, so now I can post.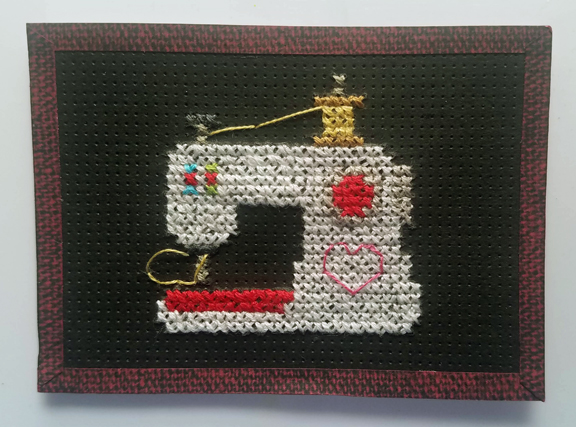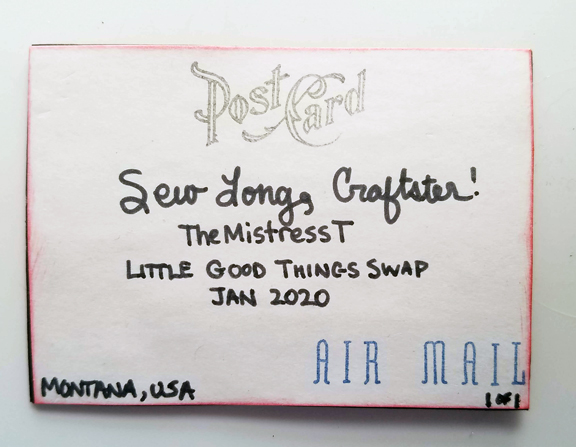 It's my second ever ATC, the last one being made probably 10-12 years ago. It's also my first attempt at cross stitching on paper canvas. I bought a die for my Sizzix Big Shot to make it and it was fun to do!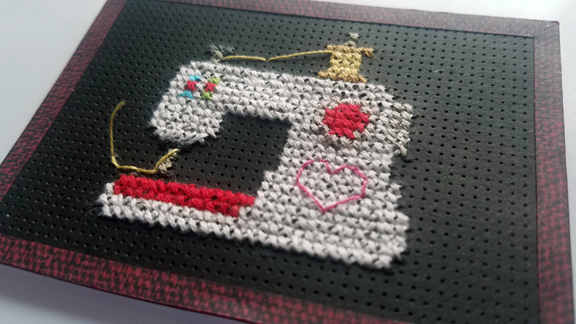 The pattern came from a site called Brik which makes Lego-compatable/-like "canvases" and pieces to create designs. It turns out those designs are great for cross stitch! I added the heart and thread, altered a few parts.