Come play with the monsters at the Monster Jam!
I started making these guys blimey a good 9 years back now!

but I only ever posted Chunk on Craftster. I initially planned them to be Voodoo Doll Pin Cushions but they ended up being my little family of Klumsies
and I love to make stories for my little chaps!
The Klumsies all met their end with innocuous objects, but they're everliving so they don't mind!
These are (from L to R) Chunk, Bogey and Braindead Betty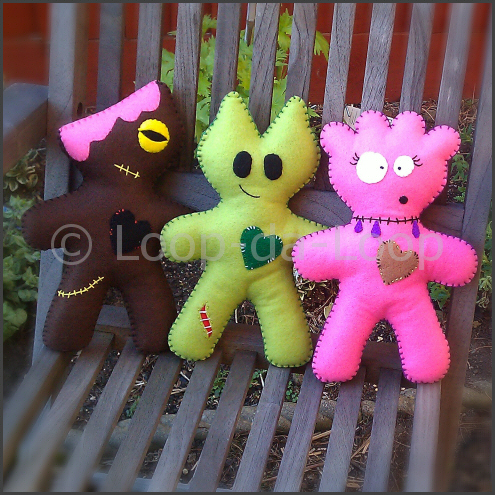 Chunk was made from chocolate and filled with pink icing, or at least he was until he met with his latest injuries whilst fighting with a chrysanthemum, oops!!
Bogey is a very cheerful chap. His latest accident occurred whist he was trying to get a drinking straw in his juice carton, oops!!
Braindead Betty is very forgetful. She met with her latest neck injury during an altercation with a ladle, oops!!
Hex and Victor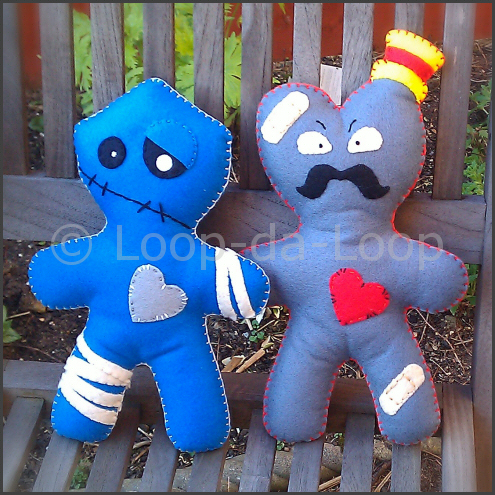 Hex, is a mechanic. He's partial to the odd cocktail, and his latest accident occurred when he injured himself on a stray ice cube in his mojito, oops!!
Victor, is very haughty. His latest injures occurred when he burned himself on his gazpacho, oops!!
And my newest, Stella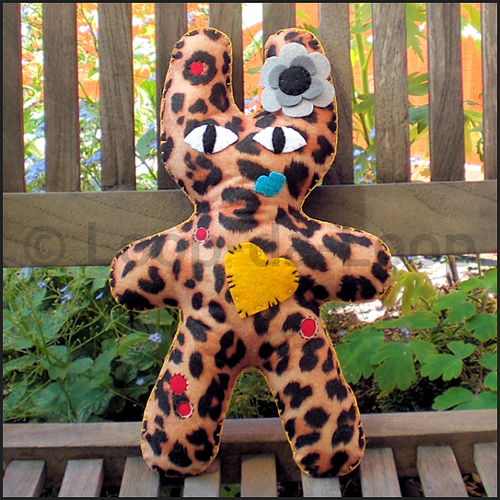 Stella, is a fashion concious cheetah print diva, and she met with her latest injuries whilst trying to get Tim Gunn's autograph!