I have a whole bunch of scraps I have been working through, most by making fabric rope which I have been weaving into wreaths of various sizes and shapes. I had a couple 8" forms from the Dollar Tree, so I used scraps from cut up soccer jerseys to make another sunset inspired wreath…with a twist! I added a craft mirror I picked up from Hobby Lobby.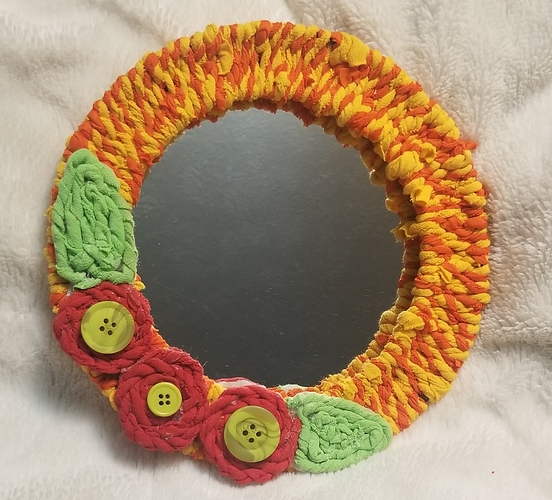 I decided to wrap only one strand of green to make the leaves.
Here is the mirror adhered to the back with E6000 glue and wrapped with twine using hot glue.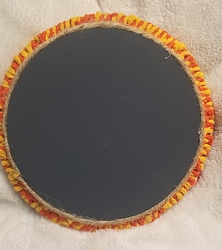 There is a slight scratch in the mirror from my purchase, but my Little Visitor SusieQ didn't mind when she checked herself out.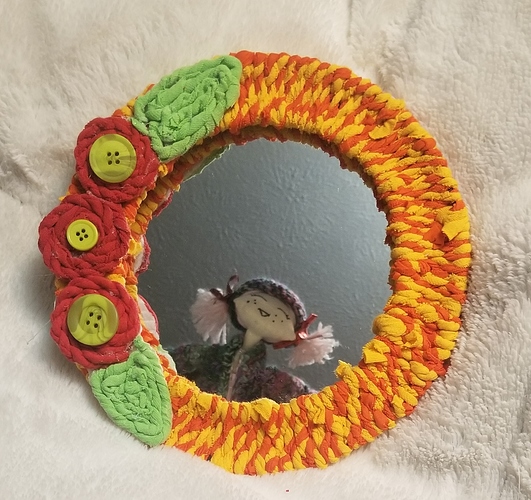 I haven't settled on a hanging solution yet, so left it alone for now
It's hard to photograph mirrors!