It's donate a quilt square time again. The theme is Trees and ferns and well, just anything Michigan that you can find in the woods.
I've done two so far. But once I get started, I think of other things I want to do. The squares are various sizes, so it leaves me with some fun ideas. Here are the first two. These little beauties are fun, quick and make me happy.
Ferns. What else to do with fern-like batik fabric? Cut out all those little ferny-like bits, add some rainbow flannel, and stitch around every little cutout. Whew. But I love the result.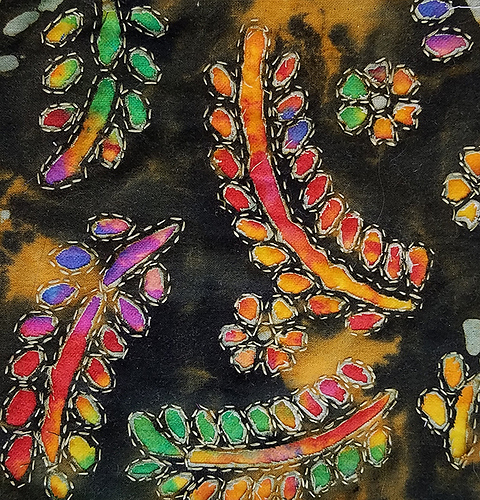 And then of course DRAGONFLIES! Love 'em. I created a sandwich of gauze backing, strips of organza, an overlay of yellow organza, and lots of stitching. I then embroidered a dragonfly body and added the wings. More stitching. Whew.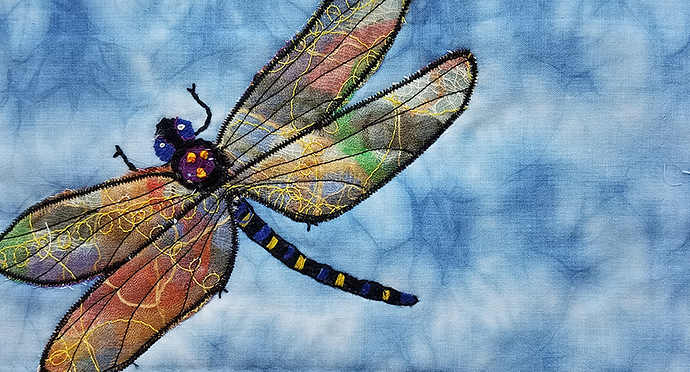 See some of the fabric? Oooo pretty.