It's donate a quilt square time again. The theme is Trees and ferns and well, just anything Michigan that you can find in the woods. The quilt assembler kindly said to send them all and she return anything she doesn't use. And the deadline has been moved to June. But I need to stop making these…maybe I'll start an art quilt.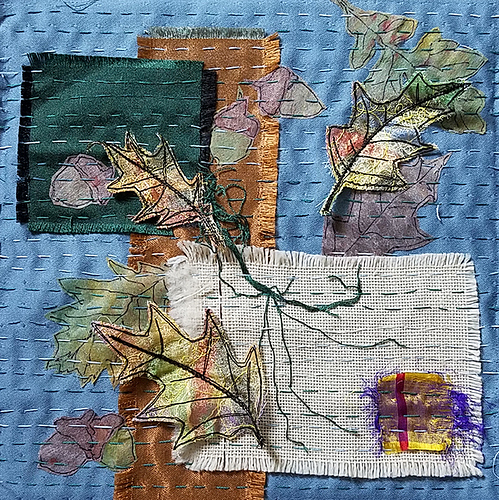 This is the last one and the largest at 8" x 8". Others were 6 x 6, 4x 4, and 4 x 8.
I used some of the fabric sandwich I made for the dragonfly for the 3D leaves, the rest is dyed interfacing, silk, linen and other swatches. And simple random line embroidery. I like the layering, it turned out well.
Here are links to the other squares.