I ran across this recipe for turmeric sugar cookies and they sounded just weird enough that I just had to try them

They're basically snickerdoodles but with turmeric in place of cinnamon. They are indeed a bit weird, but in a totally addictive way.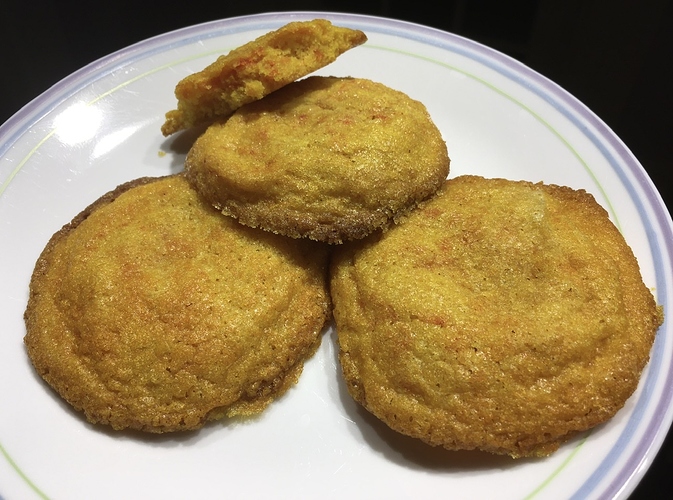 I couldn't get a photo that showed quite how vibrantly yellow they are, this was as close as I could get (standing on my kitchen counter holding the plate a foot from the light fixture)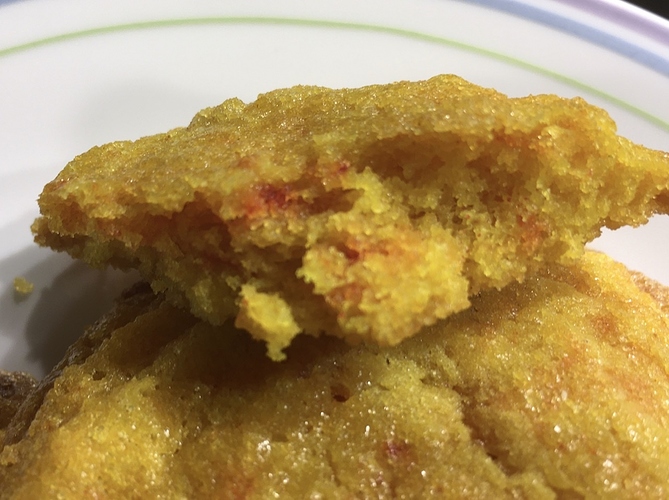 The turmeric turns a dark red-orange inside the cookies, it's really pretty!