I should be working but I'm procrastinating. Today my procrastination is taking the form of looking up a quick sewing project to try out. I found this blog post: Greta Garbo and how to make a hat and thought yeah, I can do that. Plus I have some tweed fabric that I love and has been sitting around for minute.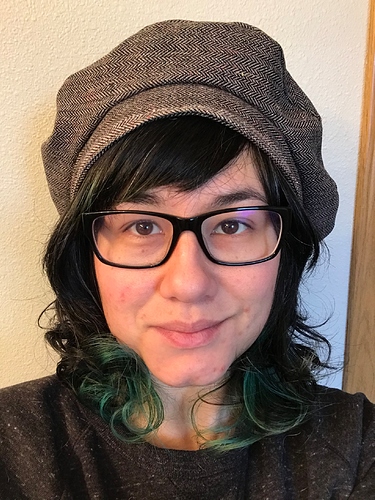 It's a wee big in the band for my head…I'm going to try to figure out how to tighten it or take it in a bit. Otherwise I like it.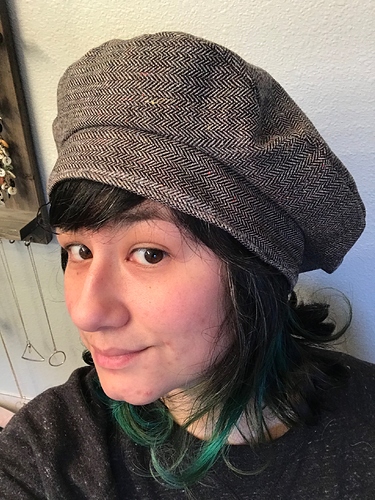 And look I can pin pretty brooches like the one I got from @Lisasteatime in the craft stars fundraiser. Uhm…I'm going to need a brooch collection.