I finished this quilt. It's my first time using the quilt as you go process for an entire quilt and I learned a lot. Mostly that my favourite part of quilt making is to piecing, not the actual quilting.
It wouldn't have been a colour palette that I would have chosen for me, but i actually really like the end result. It's a gift for a friend.
I used this tutorial to make the trees http://www.helenhowestextiles.co.uk/kitsandpatterns/treetutorial.html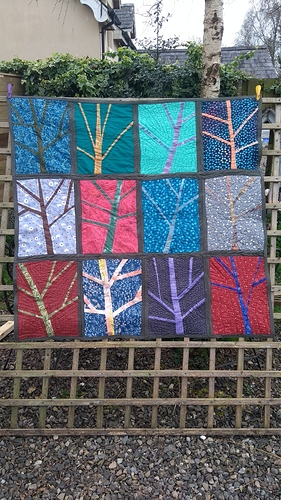 This is my first Corona quilt completely finished, I'm planning on finishing off the second today.