I made two ATCs in February along with my very first ever twinchie!
I actually really like the twinchie size so I may do more in the future

"Grow" using masterboards, sticker, measuring tape, and some sparkly tape.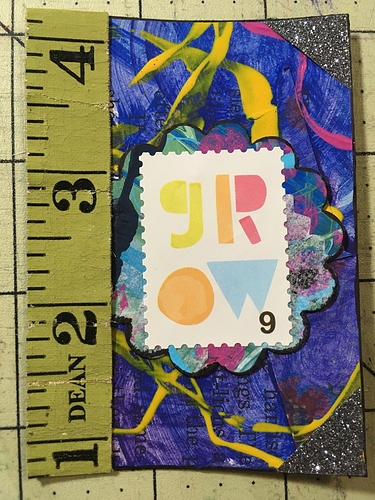 ---
"Crafty Day" on a shimmery pearly background with masterboard edges, buttons hand-sewn on, puffy butterfly sticker, and mini masterboards for the flower petals.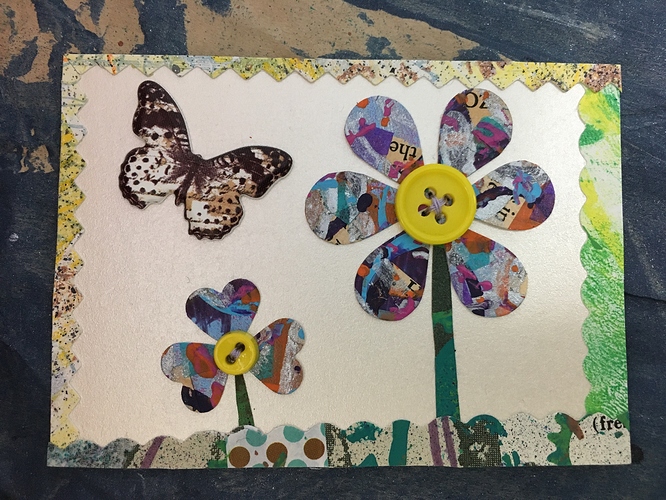 ---
And here is my first twinchie, "Miniature Masterboard Mosaic" made from mini masterboards on top of a glittery gold background and with sparkly tape for the border.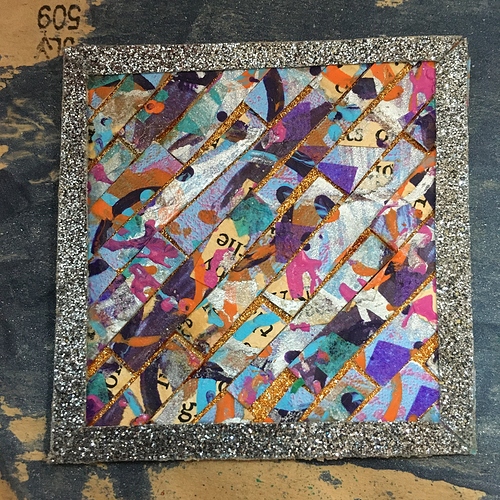 (The mini masterboards came from this project)
Thanks for looking!