Well, I just had to add more leather straps after looking at some online images!
Original "finished" project:

This little basket will be part of a larger project that I'm working on, but if feels like it's own little project, so I'm posting it!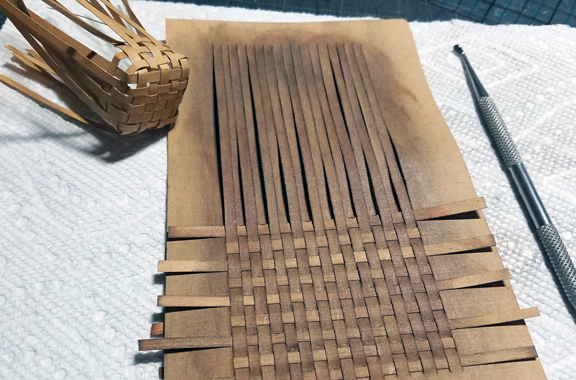 That is the abandoned first attempt in the upper left corner.
The woven part is make from scrapbook paper that I rubbed brown and black pigment ink on. The bottom is balsa wood tinted with Stain & Seal. The band and handle are made with scrap leather. In fact, the whole thing is made with scraps! YEY!
I wanted to add this image to illustrate how I used the back of the "linen" textured card stock to help the basket look more like reed or rush or whatever real basket materials.