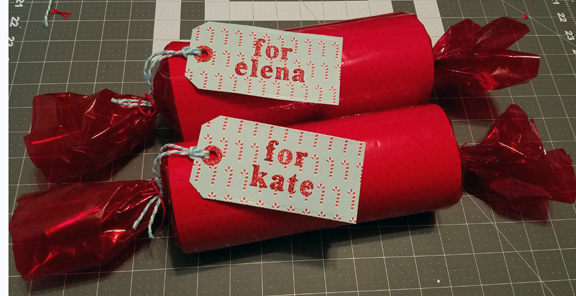 Having finished a couple of xmas 2020 gifts, I felt compelled to get them wrapped up and I wanted them to be cylinders in some fashion. Then I realized I had some red cellophane in my gift wrapping stuff and decided to go with a candy look.
To keep the gifts still a secret, I first wrapped a piece of printed cardstock around them and secured them with washi tape.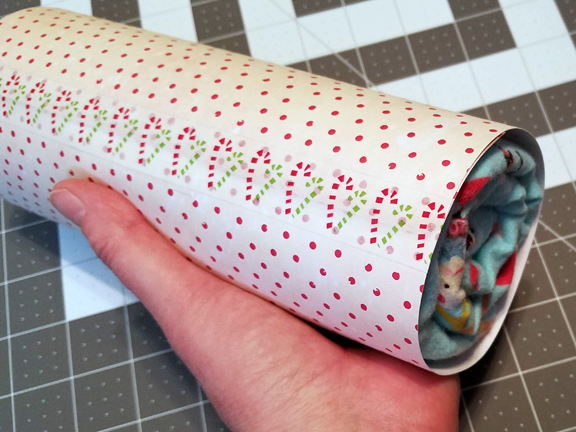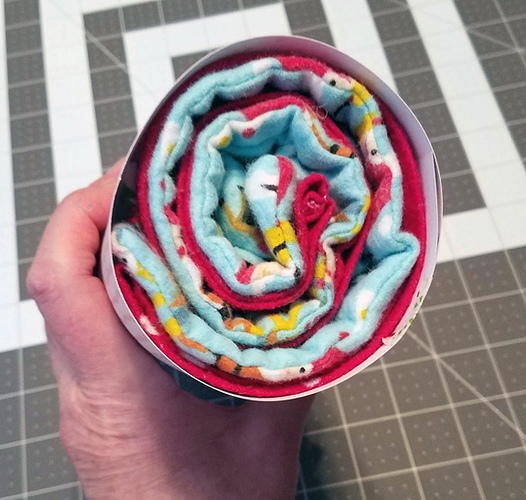 Then I cut the cellophane with enough extra to twist on the ends and wrapped it around.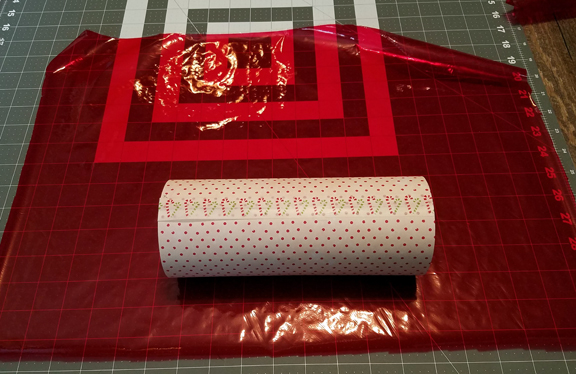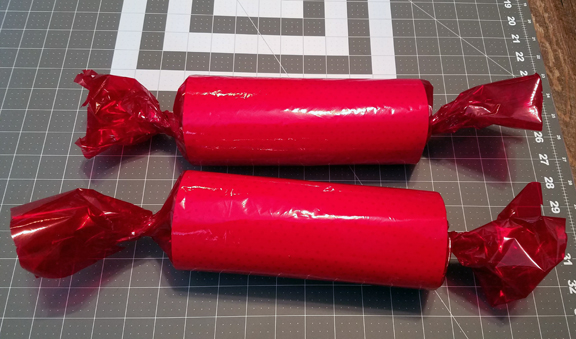 I was hoping that the twisted cellophane would hold itself closed like a candy so they could just pull them open like a candy! But it didn't, so I used some red embroidery floss to tie them so they wouldn't show very much.
Then I got all excited about using some new letter dies with my Sizzix to make tags.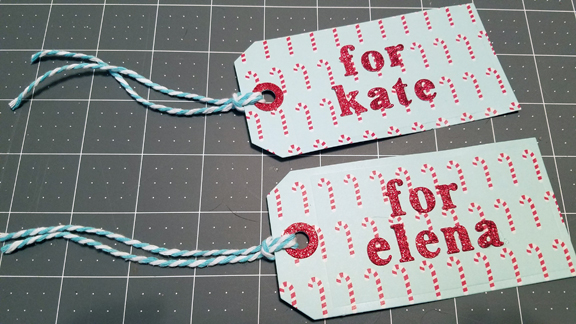 The gift wrapping geek that I am is kind of super stoked with how the layers of this all tie together with the polka dots, the blue/red, the candy canes, etc.