2020 DeStash-Along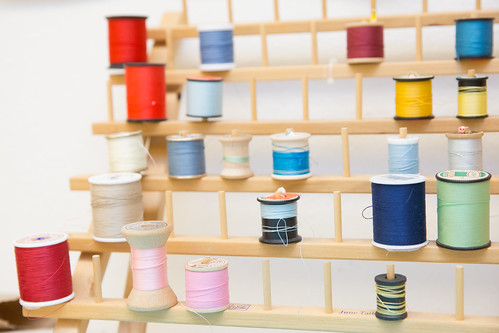 Sewing by crmgucd, on Flickr
Here we are again! Sorting through our collection of buttons, yarn, fabric, beads, googly eyes, and pipecleaners, imagining what we could make with all our supplies-on-hands. While some may joke that collecting craft supplies and actually using them are two separate hobbies, not this year! It's a new decade and time to start letting these items fulfill their purpose - it is time to craft!
Join us for a year-long celebration of stash! The DeStash-Along is not about making you feel bad for your bins and boxes of supplies, but for sharing the joys of being able to make a project without a trip to the store, to finally use that yardage that captivated you in the shop, and to finally finish knitting the baby afghan for the younger sibling of its original recipient.
There will be monthly themes and challenges to help stir up your creative juices if you find yourself struggling for inspiration, but don't feel yourself bound by them if you are gung-ho for a completely different sort of project. Just share what you make, admire the crafts of others, and generally have a good time.
The Annual DeStash-Along started on Craftster in 2009. If you're curious how past years went, here's a link to 2019's DeStash-Along thread.