This fellow lettuce head appreciates you sharing with her!
I love seeing all the things!! The animal hammock is so cool, and the sunglasses case looks great!
That is great!



She's being a good mom to her stuffed animal friends, reading to them!! (Love the elephant).
@aimr and I both got to destash when I made Sunset Fabric Woven Wreath!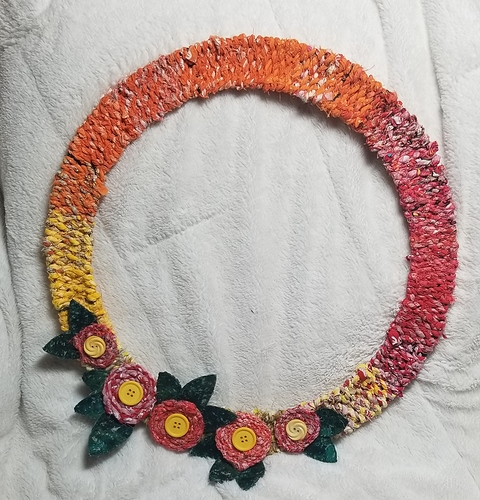 She sent me a bunch of reds to help me make this!
The February theme is "Hearts" and I had a bit of lace to destash…I used to make wedding gowns and also dance costumes for young girls learning traditional Panamanian folk dancing so I have tons of lace…but, hey, I used up a bit!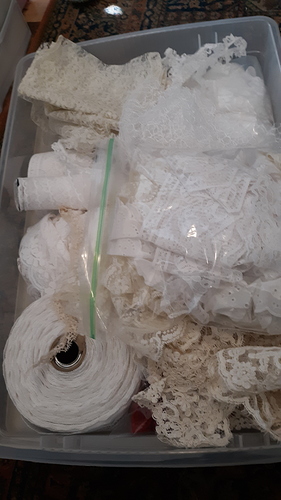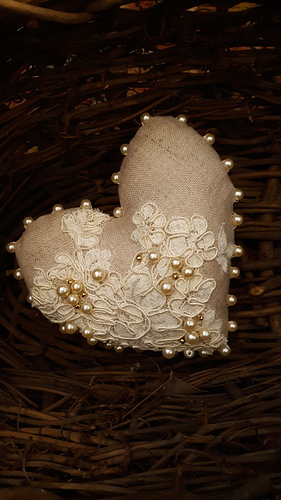 @Lynx2Lancer the new wreath is fab!!
@AIMR that heart is beautiful! What a great destash!!
Every little bit helps! But it's probably best not to think about how many adorable little hearts it would take to make a dent in that magnificent lace stash.
I didn't have a particularly productive weekend on the crafting front (did manage some home repair stuff though so that's good). I have two more doll dresses to show for myself, and finally cast on for a pair of socks.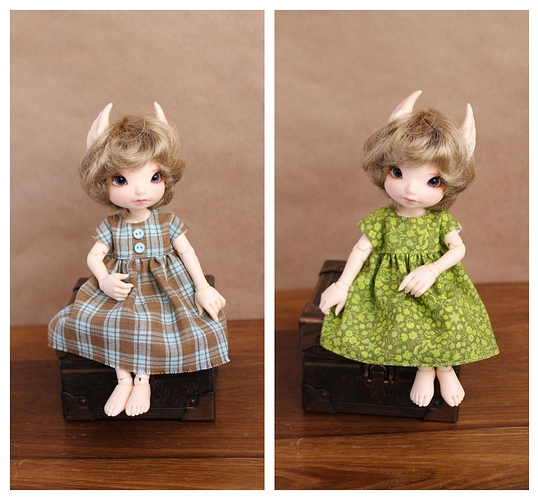 Those are so sweet…such tiny buttons!
I am abandoning the socks I started for the sockalong and starting a new pair as well…somewhere along the way I will frog the sock I made or maybe just keep it as a reminder to watch my tension.
lol…yeah, I have no delusions that my little heart projects will even make a dent in that stash but I do know that it is one supply I will probably never need to replenish…
Today I made two pouches, all from stash!
The hummingbird zipper pouch I made for my offering in the Feb stitchalong, and since I had my sewing machine out, I made a less than 4" velco closed pouch with *youre fabric I purchased a few years ago for a Grammar Police swap I hosted on another site. Everything was from stash.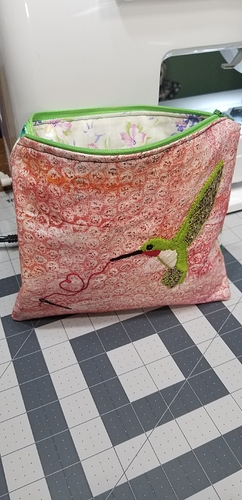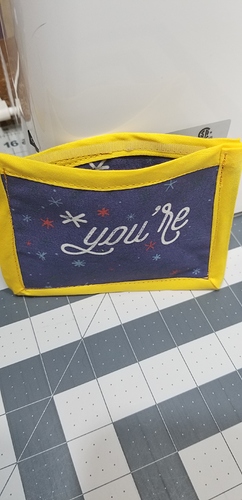 If seeing it makes me more likely to use it, I made some progress today…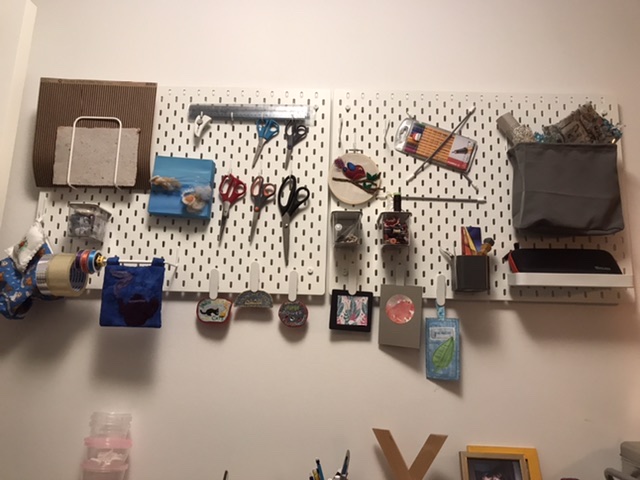 We put these IKEA pegboards up tonight with some teamwork. Since a lot of tools and trinkets are now on the wall I can actually see my desk. I could sit and craft in here now!
For those of you making fabric masterboards this looked interesting… Water soluble fabric?? Wizardry!
I buy this by the roll…it is merely embroidery stabilizer that washes away…I use it to make new fabrics with all my tiny little pieces and left over threads and yarns…it is indeed wizardry!


Wash Away Stabilizer
Also, if you sew on stuff like terry cloth or other pain in the butt fabrics, you can use this and it will make it easier to sew…I use washable kid glue in spots to hold it while I stitch or embroidery…good stuff!
Sweet. Added to cart so I'll remember it.
In order to not get bored, I have been trying to do projects addressing my many stashes…thanks to inspiration from @geekgirl, I was able to destash a bit of my cotton yarn…I still have a bag, but two small balls were used up making these!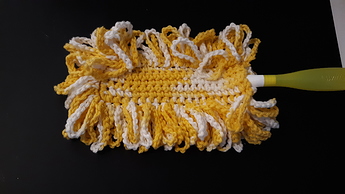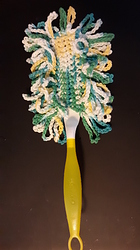 Nifty! They kind of look like some strange sea creature. Have you tried using them yet?
Yes…I mostly use them to collect dog hair along the base boards and wood floors…they don't actually attract dust, more like move it around…but, I will spray a bit of endust on them to see if that will attract the dust
I was able to knock off the dust of my ceiling fan.
I wonder if softer cotton yarn would be better. like Hobby Lobby's I love this cotton vs any of the harsher cotton you get at Michaels / AC Moore. I had used the cheaper cotton for mine but may try my next one with I Love this Cotton