I'm going to warn you-this is not for the faint of heart, it is onion rich and bacon heavy and the best thing you will ever eat!
Ingredients
2 Vidalia Onions
4 tablespoons of butter
1 1/2 cups of fine ground yellow cornmeal (I used Quaker-came in a canister like oatmeal)
1 cup all purpose flour
1 and 1/2 teaspoons kosher salt
1/3 cup white sugar
1 tablespoon baking powder
1/2 cup cooked chopped bacon
4 eggs
16 ounces of 2% cottage cheese
Instructions
Preheat the oven to 400 degrees

Slice the Vidalia Onions into rings leaving the rings in order if possible

Melt the butter in the cast iron skillet, leave it in the oven until it is melt your face off hot but not scorched

Finely chop any remaining Vidalia onion and cook on medium heat for 5 minutes

While the onions are cooking mix the batter:

Add the cornmeal, flour, sugar, salt and baking powder in a bowl and stir to combine.

In a large bowl beat 4 eggs, mix in the cottage cheese, add to cornmeal mix

Add the cornmeal mix and bacon and stir to combine
*Now, working quickly, remove the skillet from the oven and lay the rings of onions into the melted butter (be careful-it's super hot!)
Pour the batter over the onions, it is super thick so I spooned it on there and smoothed it out with a wooden spoon

Bake the cornbread for 35 minutes or until done.

Let the cornbread cool for 10-15 minutes. Run a knife around the edge of the cornbread.

Place a plate over the pan and using oven mitts carefully flip the pan over and remove the cornbread from the pan
ENJOY!!!
Before it was flipped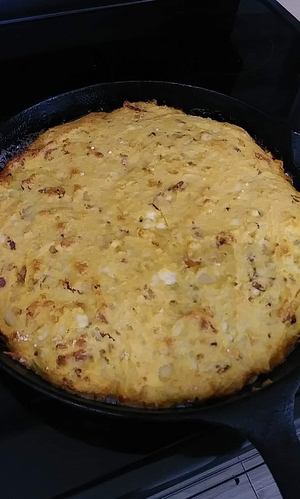 After it was flipped with all the lovely onion-y goodness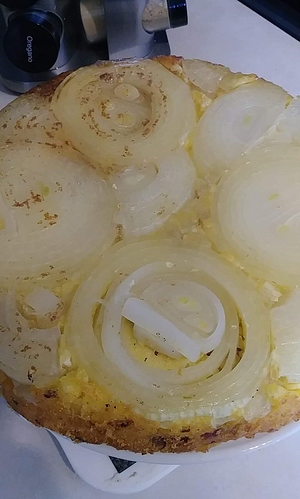 All sliced and ready to eat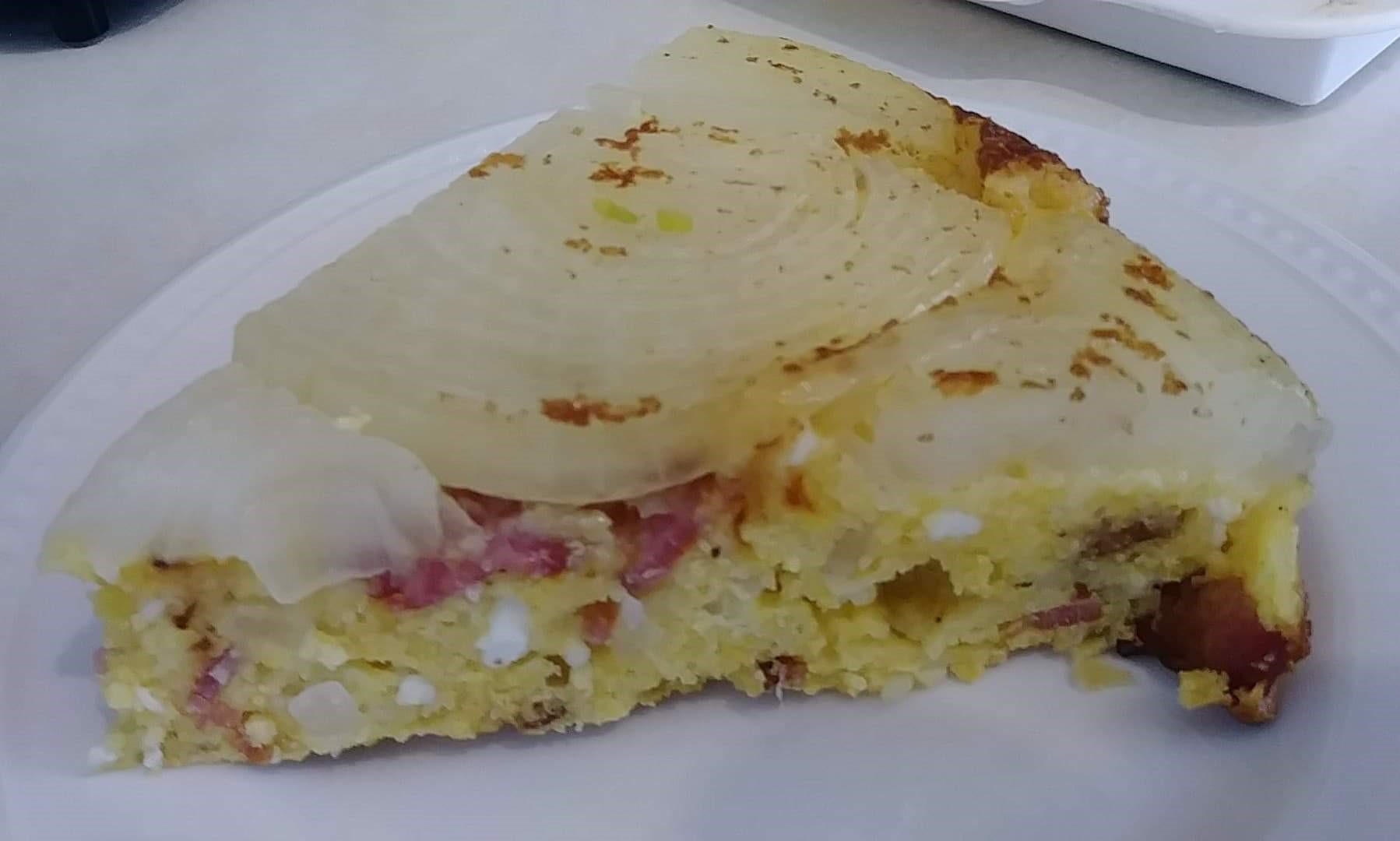 I may or may not have eaten the whole pone by myself