I've had fabric for awhile to make reusable grocery bags and just never got around to it until I saw this challenge and it spurred me to make my first one.
… I'm hoping it fits the guidelines (fibre or textile) but if it doesn't then I'll withdraw the entry …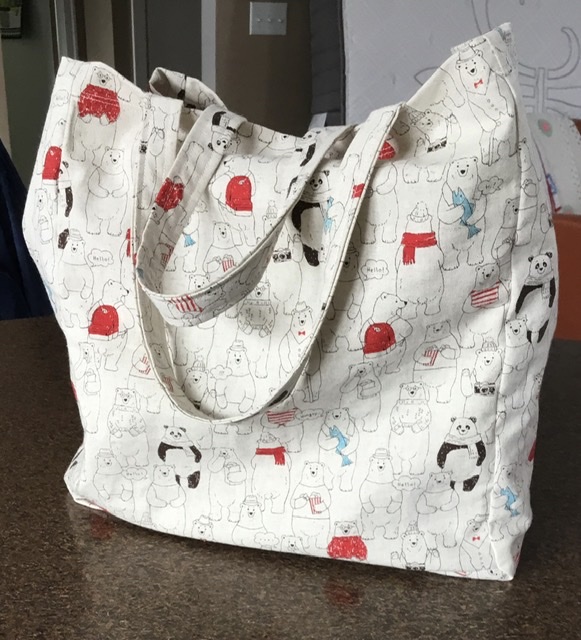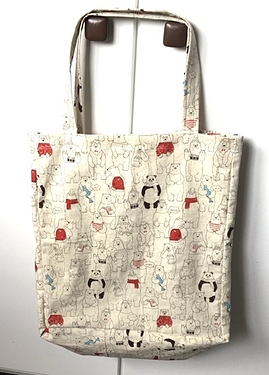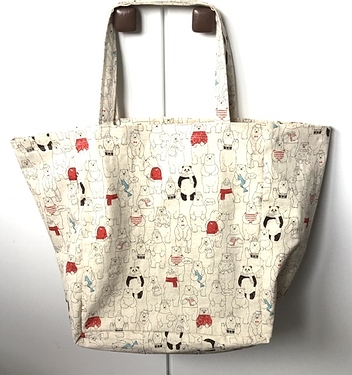 I don't think I'll use this pattern again as I think the sides are too floppy. I own one I think I'll copy instead.