Since I am starting a new Bag of the Month Club to get myself motivated to sew again I thought I would add a post from the last Bag of the Month Club that I did back in October of 2018. I chose this one because it had pictures of my dear Egon with it. He is such a handsome fellow.


The pattern is called the Carter and it is by Swoon Patterns. I am a real fan of her designs. Her bags are nice and stable and the instructions clear. This one features two open compartments and a zippered compartment in between.
I was nervous to start this one because it called for rivets, which I had never done. They looked so intimidating but were actually quite easy! I was so surprised. The club is really pushed me out of my comfort zone and making me try new techniques. I hope this new round does the same. The push locks were new for me too.
For this bag I didn't use my normal focus type fabrics and went with Tim Holtz Eclectic instead. I had to have the fabric when I saw it at my local store but had no idea what I would use it for. I think it went well with this pattern. I put the "R" in the front since that is my initial, so I did fussy cut.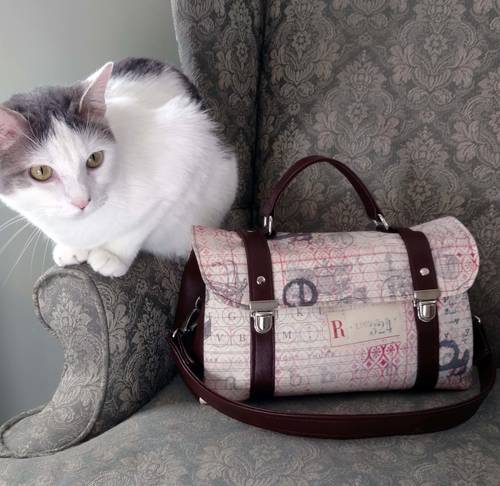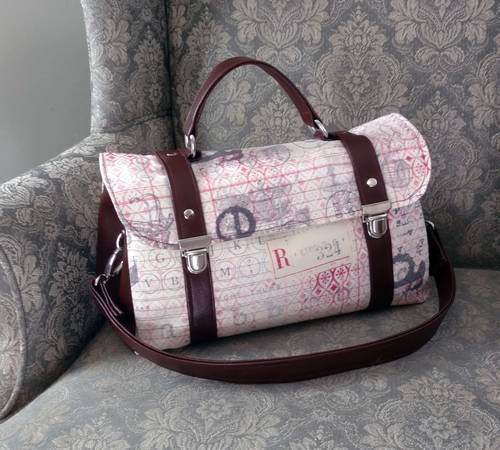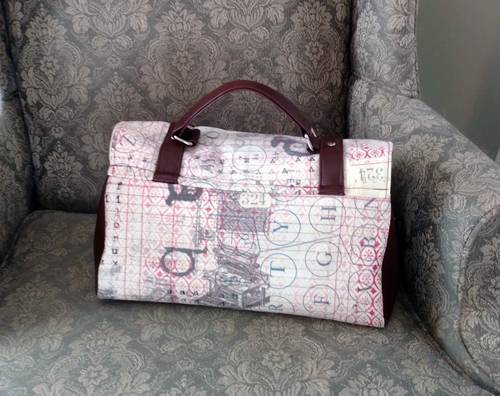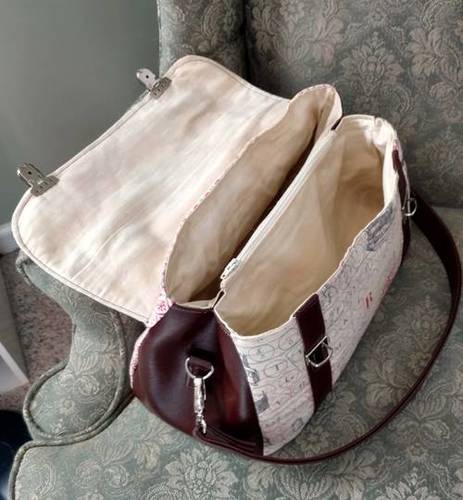 Thanks for checking it out. I just figured this board needed some more purse/bag love.